Words that sell. The best 6 Copywriting Exercises you can start doing "write" now.
"You are only one sales letter away from being rich." Those are the words from one of the greatest copywriter Gary Halbert. "
Is your Copywriting innovative, creative, trendy, interesting unique or is your copywriting boring, uninteresting, tedious, and stale?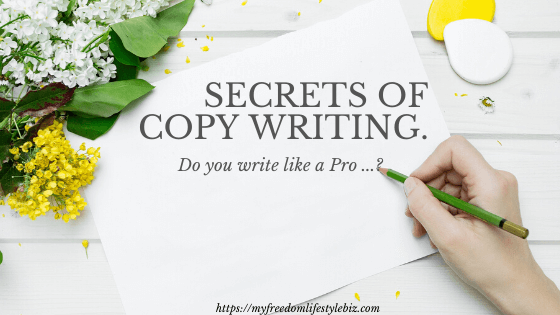 Do you struggle with writing a Sales Copy for your Offers? A Sales Copy has more impact on how much money you make with your Website, company or blog than anything else.
If you build the most fabulous Sales Funnel or hire the most expensive designer to create your amazing Website than you must know how to write a great offer.
But if you miss the target on writing a fantastic headline with incredible bullet points and you suck in writing your sales copy your sales funnel will simply not convert.
When you write a blog or a text, and you are in the marketing branch or just writing content for your site, you need to know how to write good content that people want to read.
Copywriting is not difficult when you use the right words that resonate with your readers it is then easy to sell your products.
Some great copywriters are Jim Edwards and Gary Halbert. Today you will find a few tips on how to use words that sell and improve your copywriting.
The first Copywriting Excercise is mental copywriting. Yes, you heard right mental copywriting.
What is mental copywriting… Quickly explained whenever you see an ad, you think to yourself how could you make that ad better.
Example: When you drive down the street, and you see on the street side an Mc Donald Billboard. There is a picture of the Big Mac with French Fries. "It says "Think Big get a Big Mac." In your head, you should not be thinking how the big Mac will taste with a fresh cold coke, no you will be thinking how could you make this Billboard ad better.
So you are going to rewrite mentally that ad, like "Think Big get a Big Mac at Mc Donalds 2 miles from here. "
Or when you have a doctor's visit, and you see the magazines lying on the table, grab one and look at the ads. Do mental training.
Maybe you see one of those electric dog water bowls, where the water is flowing. The ad says: "Best electric water bowl for dogs with long ears. "Rethink and rewrite this ad mentally in your mind so that a customer would buy that water bowl immediately.
You could say: The best electric water bowl specially made for dogs with long ears.
Do this in your mind when you see ads it trains your mind and helps you over time writing better ads that sell on Google, Facebook, Instagram, Bing or Yahoo.
When you start writing ads, make a game out of it and see how much of the text can you rewrite and make fantastic ads out of them.
Use a journal and use them on a later time when you need in your ads. The best thing is that there is no equipment involved.
Download our free Gift to you " A Handbook to Copywriting."
Copywriting Excercise number Two. Tell the people the benefits, not the features.
No one is interested in the features; your reader is only interested in what benefits can it have for him and what does it do for your reader. Does it solve a problem?
So how do you know what your reader needs? Answer yourself six questions about your product. (Sourcebook Jim Edwards)
Question 1:
Why would people buy my product? What is mine? Why? Without a strong why people won't buy.
Question 2:
What are five ways my product or service will help them, improve their life, or make them money?
Question 3:
How can my product or service help them save money, over the next year, week or month?
Question 4:
How does my product or service eliminate mental pain or worry for them?
Question 5.
What are the three ways I or my product/service can help my audience feel more comfortable?
Question 6.
What is something they don't have to do anymore once they get my product or service? (This is how to figure out how it helps them avoid effort)
If you take each of this question and sit down and think about it, you will be amazed at what you come up with.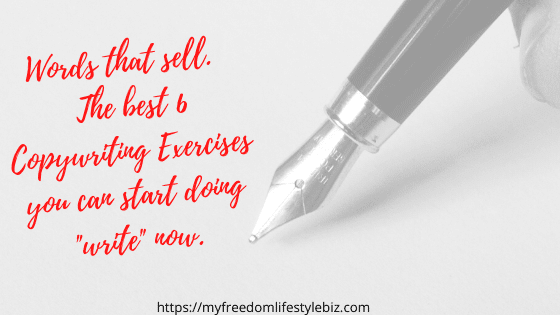 Force yourself to come up with at least three answers to these five questions means you will have 15 answers. If you can get more answers better for you.
With these 15 answers, I am sure you can list great benefits for your product. ( please note they have to make sense)
Copywriting Excercise number three, keep your swipe file,
What is a swipe file? Well, it is a folder you keep cool advertisements or cool pieces of copy.
A swipe file can be digital; it could be physical; it doesn't matter.
I keep a swipe file on my computer and when I see ads, or I see an advertisement that makes me go wow I will save it. ( I have categorized for easy searching on my swipe file)
You can make a screenshot of it or use snap it and copy it over to your folder. How you want to save them, it is up to you.
I also do this with a great sales letter. I will bookmark the page or sometimes print it as a pdf and keep it in my swipe file.
This is a completely free and curated Swipe File maintained by some of the top marketers in the world. Swipes include Pricing Structures, Sales Pages,
Download our free Gift to you " A Handbook to Copywriting"
Please understand you will save many files. It is important that you go through from time to time and declutter your computer get rid of what you do not need. ( If you do not systemize your swipe file you will be drowning and spend hours in searching for things.
What should be going into a swipe file?
Now, what is supposed to go in a swipe file? Well, I always save things that make me click on them, I say things that make me sign up, I look at my competitor's sales copies and save some I find appealing.
I save things that make me laugh, and I also keep things that make me go wow,
Now the purpose of this swipe file is that later when you're trying to think of something, and you're running out of ideas you can go back to your swipe file and start browsing through it and get ideas right away.
For example, if I'm trying to write a sales page.
I'm at the price section, and I am running out of ideas,
I go to my swipe file.
In my swipe file, there is a section that is called pricing.
I go there and look through to see how other people structure their pricing pages.
I get some inspiration or copy the idea if it is good. Make sure you keep from your Sales Letter or Advertising campaign a copy too. I could take some inspiration or just flat-out copy some of those, so make sure to keep your swipe file.
Another tip what I do, Ads that do well I create a different folder as later I might go back and use the same ad again.
Copywriting exercise Number four. Trim, Trim, Trim …
The whole goal of copywriting is to take information from one brain and transmit it to a bunch of other minds.
The point of copywriting is not to hit a specified length on an article or to get fancy.
In short, the point is to get across information from one brain to the other—the more concise, the better. How long a sales copy is depends on the product and the audience. Some say at least 500 words some say less than 200 words.
It is up to you, and you have to try to get your message across. One thing is for sure people do not want to read a novel as a sales copy. Think about yourself. How much would you read when you are ready to buy something.
There is NEVER one size fits all.
Secret Tip only for you.
Most Marketers make this mistake and wonder why the sales are slow.
One thing most people make online is that they do not segment their traffic. That means they give the wrong message to the wrong audience.
You need to segment your messages by the quote, unquote temperature of your traffic.
Someone who is on your email list and someone who follows you on social media is a hot source.
Someone who is looking for a solution to a problem but they don't know you yet is warm traffic.
Another source is that there is some audience who doesn't even know there is a solution out there, but know they have a problem this is a cold source.
Lesson define your audiences and then write the sales copy.
Joseph Sugarman is a copywriter, and he quotes.
"In the editing process, you refine your copy to express what you want to express with the fewest words." – JOE SUGARMAN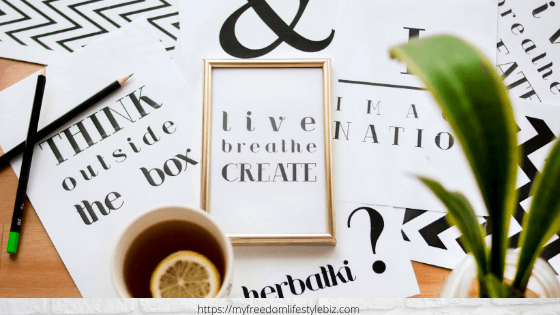 Copywriting Excercise Nr. five. Do not use those words.
Go through your sales copy and look for these words. I, me, my, ours, we, you will be surprised how many times you used those words.
Why because your customer does not care about you. Selling a product in a sales copy is all about the customer benefit and solution to their problem.
Eliminate those words from your sales copy. It sounds harsh, but those are words your customer does not want to hear. Again, those words do not tell your customer what they want to hear.
Seriously your customer does not care about you. Think about when you buy things or stuff what do you care about? Be honest.
You care about getting your money worth.
You care about getting what been promised.
You care about that it works.
You care about getting it when you want it.
You care about all the things regarding the product and how it will benefit you.
For example, I want to tell you something here…
…change perspective: Here is something you should know.
The simple thing is that you will convert your sales copy from talking about yourself to talking about them.
You can still use the I word but differently. You do it in a consciously way, making it all about them.
How will they be enriched?
How will they benefit?
How will they receive what they want?
Remember your prospects do not care about you, all they care about is having their needs met, their problems solved, their fears calmed, and their desires satisfied.
Copywriting exercise number six. Listen to yourself.
Read your copy out loud to yourself. Listen to your reading.
Reading out loud is a very, very transformational exercise; the reason most people have trouble writing is that it's a very unnatural thing to write.
Think about it. You sit down at a desk.
You are looking at a screen,
You are typing on a keyboard,
You are using a mouse, and you are trying to convey information that otherwise would be spoken.
If you speak to your friend, you don't sit down and start typing. Like
"Hey, what's up, Bob?"
For a sales copy, it does not come naturally. The important thing is to read your sales copy out loud to see if it translates to speaking.
If you read many articles and read them out loud to a crowd, it would sound like you're reading an article.
Download our free Gift to you " A Handbook to Copywriting"
So instead read your copy out loud, do it on your desktop, speak into a microphone and record it then listen to it. You can also use voice to text, and it will write it out itself. 
Sometimes when you dictate your thoughts, it is easier than to write them into an excellent sales copy.
From there you can listen to it and you can decide if it is boring, fantastic or just an article that puts people to sleep. If you find it is an absolute fantastic copy that people get excited over it then use it put it to work and make money with it.
Push some boundaries and see how it sounds, sometimes we have to spice it up a bit to make the text in our sales copy look sexy and sound exciting.
Those are six of the best copywriting tips for you to write a better sales copy that will convert.
Yes, you can outsource it, before you outsource you must know what you want as if you do not understand copywriting then delegate it to others is difficult and might not give you the result you expect.
Honestly, what is stopping you from doing it yourself? 
Before you outsource do it yourself so you get a feel of what tone you like to use and test what works and what doesn't. Don't know how to write a good copy and you need guidance. Click here.
A lot of them you can do mentally, and some do not require much time and effort at all. There is no extra equipment needed. 
Maybe some earphones to listen to your recordings.
Please feel free to use those tips on a daily basis. You will be surprised how quickly you can improve your copywriting.
Did you enjoy this article Secrets of Copywriting? Learn Copywriting like the Pros. Best six tips on how to use words that convert and sell your products faster than ever.
If you did enjoy it please like and share this article with family and friends.
Thinking of starting an online business or expanding your current Website, but not sure how and where to start? Click here to find out more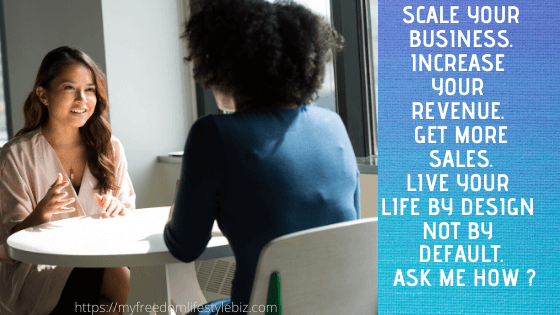 Want to know where I learned Copywriting? Want to see and understand how I make a 5 figure income each month? Click here to find out more.
Please like us and share our blog with Friends and Family.
Thank you with Gratitude
Atma Namaste Sylvia