Video : Creating Ads to follow 
Social Media Marketing An Everchanging Game You Have To Keep Up With If You Want To Stay In The Loop.
Why? Because Social Media is changing, and some social media networks realize there is a potential financial gain in these Market with the  Social Network and Marketing Niche.
6 Tips to make you a better marketer, a better entrepreneur and create more engaging content with your audience.


Social networks and Marketing is a subject that changes far too often. There is a secret to Social Network Marketing, and many marketers know it, but only a few use it and execute it.   
1. Facebook Ads Platform, all you need to know.
Facebook Ads are perhaps the best form of online advertising today. There is not one marketer who has not heard of Facebook ads. When used efficiently and strategically, it is a great tool to use for placing ads.
Facebook has over two billion users around the world and the Facebook platform collects so much data from these users, yes including you and me.
You can leverage that data to your advantage to reach potential customers and clients of your business.
However, the key is to run targeted ads on Facebook, and you can do that by building what is known as a custom audience through the Facebook Ads Manager Platform.
There are a few things you can do here…
One of them is if you have a CRM (Customer Relation Management ) of any kind or if you have an email list, you can import that data right into Facebook.
Any time you run ads, even if your ad budget is as little as five to ten dollars, you can ensure that those ads that you run are seen by the right audience.
See how easy it is to make these common mistakes.
The biggest mistake marketers make is they just throw money out at Facebook and not run targeted ads whatsoever. Running successful Ads require skills and knowledge.
If you are a real estate agent, think about running those ads to target first–time home buyers or people that might potentially be looking to buy a house.
You have the power of that data right at your fingertips. Use it.
When you run a Facebook Ad, you need to know what is your objective.

Is it to buy clicks,

is it to purchase engagement,

is it to buy views,

is it to buy leads,

and make sure that you are targeted with what your objective is in addition to your audience.
Once again, when you are spending money on Facebook Ads, you should not just throw your money because you want to get more views on a video or want to get the necessary comment on that video. What you want to get are buyers or conversions.
Be clear about your objective, and it is tailored to what your end game is.
The best way to stay in the loop is with Social Media Marketing. Don't say no to getting more leads and more conversions.
You can use more than one social media network, but you should know the rules, and you should master them. 
Manage your social accounts with software that will auto-schedule your posts. 
2. Use Instagram and Twitter as Search Engines. What?
Twitter.
Let's face it these social networks nowadays provide end-users with a lot of data and easy access to reach people.
You can go on Twitter right now, and type in any search phrase.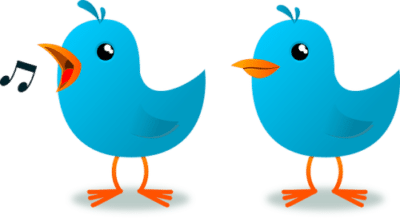 If you want to work with any business, you can type in their executive and or company name and find what you are looking for.
If you are a creator or an influencer and you want to get their attention, say Companies like Nike, Puma or Addidas, you can go on Twitter and type in "at Nike "and click on people that come up with the search term "at Nike" in their profile on Twitter.
Try it out…
The same thing applies to Instagram, you can use hashtags to run searches for people that are speaking about specific topics.
If you are, let's say, an SEO expert, you can type in SEO help on Twitter, and you can see anyone that's talking about this particular topic, swoop in and offer them to help them out.
That's the power of using Twitter and even Instagram for search.
A Quick Tip
Going forward in 2020 make sure that as you are creating content and building relationships on these platforms, you are also using them as search engines.
3. Another tip is that you should share your Content on third Party Content Platforms.
So for social networks and Marketing purposes, you should put the emphasis into contributing Content on third-party platforms versus your own native website or your own native channels.
Ohhh …I know what you are thinking now, and you rightly ask, isn't the game to drive people back to your website? The answer is yes and no …. What??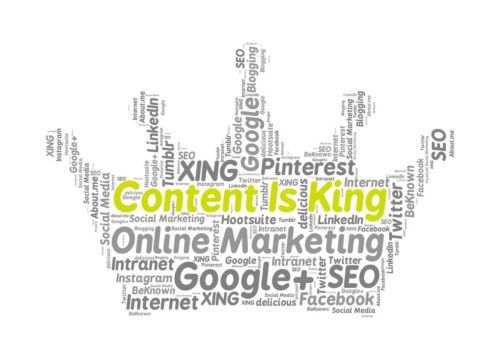 If you are trying to grow your personal brand as a thought leader in your industry, and if you are trying to get more views on your Content, yes, you can drive people to your website, and now you are fighting an uphill battle of sending people to a channel that you are responsible for driving traffic to.
What you can do is create Content on established social networks and platforms like, say, Medium, Blog Lovin, and LinkedIn; you can apply to be a contributor on different blogs that are relevant to your industry.
Understand the game.
By creating Content on this 3rd party platforms now, you are tapping into the benefit of the traffic that visits those websites.
For example :
Many of you reading this blog right now on Bloglovin or on Entrepreneur.com, where I am an active contributor.
Entrepreneur.com is an iconic brand with over a million followers and subscribers on social media, in addition to visitors that go to their website.
In short, what I am trying to say is as a thought leader in marketing and social media networking, you can either try to drive people from, say, Instagram over to your own website or instead, you can contribute Content for an established incredible news media outlet like Entrepreneur.com and tap into the reach that they provide.
A piece of good advice to all of you out there is, to start focusing on creating Content on 3rd party platforms.
The platforms you choose should be established and give you access and reach to a bigger to greater audience.
4. Thousands have the same problem as you struggle with getting organic engagement?
If you struggle with getting organic engagement in any social media networks thinks, about starting your own Private Mastermind Group.
Can be a Facebook Group that is private like Social Media Masterminds.
Does not matter if it is …
a What's App Chat,

a We Chat group,

a Private Group on Twitter allows you to Create private DM groups with up to 50 people.
Start a private group so you can bring like-minded professionals and colleagues just like you in to your own space.
By creating your own mastermind group, you can control the conversations and steer them in a way where you have Content that is fresh and relevant to the audience.
You can share directly with those others, say, group members, without coming across as being self-promotional.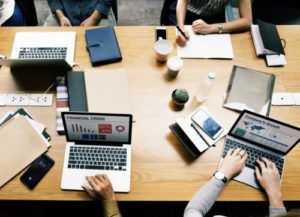 You can also look at Content that other people are posting without having to sift through hundreds if not thousands of accounts as well.
Private Mastermind Groups are going to be a big trend going forward.
Let's face it, as marketers are losing reach and having to spend money on social media where their mind is racing too, how can I defeat and outwit the system.
Guess what you can't trick the system, but you can within the rules of the system.
I recommend if you are struggling with getting reach, then analyze who are your superfans, and who are the people that are most interested in your Content.
Guess what …invite them into a private group most recently, I did this on Twitter as an experiment.

I went through and just start adding into a group the top 50 people that often Engage with my Content.

People who like my Content,

Share my Content,

Comment on my Content
It was like magic when I invited these 50 people into one group.
Doesn't matter what your branding is it works.
So say we create a group called Lifestylebiz you can create a group and invite people and guess what you can grow this group and sell to them to your own audience.
Recently I went to a Life Style Conference where a fitness sales professional came to my keynote. She walked away and said you know what I am going to run over to Facebook and create a Facebook group for Fitness Enthusiasts.
If I get all these Fitness enthusiasts into a group now, guess what I can sell to them without having to run ads.
That is my recommendation to you. Start creating small privatized communities.
Important Note of advice.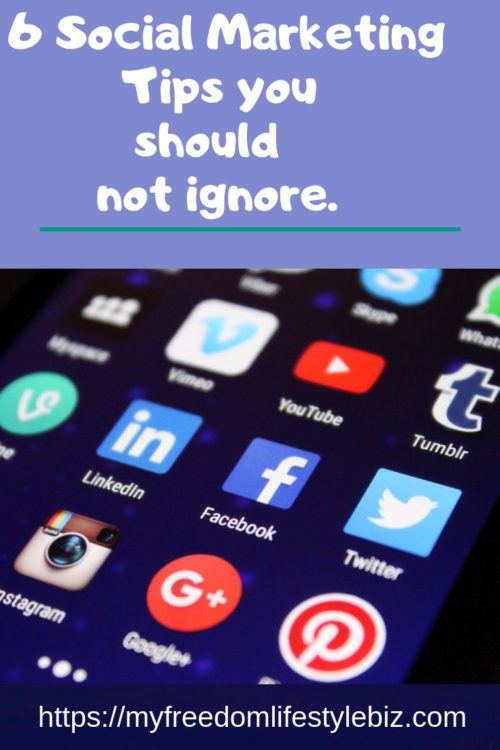 Stay informed about what is happening on other social networks but don't go chasing new shiny objects.
What that means is do not chase the trends. Why because you will hear there is a new social network, and don't just rush to go jump on it.
I know every thought leader and guru out there says go, land, grab and go get as many people as you possibly can on these new social networks. Click Here
Guess what happens when you go to rush over to all these new social networks as we saw in 2018 with Save Arrow or Web Talk, what you are doing is you are engaging with probably the same people in your space that are already on Instagram, Pinterest, Snap Chat, Facebook and Twitter.
Believe me, these are people that are doing the same thing that you are trying to do.
My recommendations are instead of going to chase that new shiny object, work with your existing Infrastructure what exists.
You have access to over 2 billion Facebook users, over 1 billion active Instagram users, Twitter, and LinkedIn these are social networks which I can almost assure you will give you more value and more immediate reach than any new social network that you can jump on.
6. A new trend that brings you more traffic and more shares
Make sure that as you are going to different places, specifically as you are sharing your Content on Instagram, you want to tag where you at.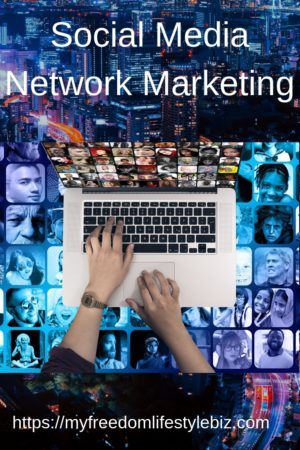 The reason why is because as you are going to these places and sharing Content, other people are doing the same, or they are looking for Content in these venues.
If you go to a sporting event, for example, I live in Singapore and if I go to the F1 Grand Prix 2019 Night Racing I am going to different places like Marina Bay Sands, and I want my Content to be indexed within the Marina Bay Sands because this is all about discoverability.
So how am I growing my following?
I am posting Content consistently daily making sure of #hashtags.
Making my Content easily discoverable with where I visit.
So once again throughout 2020 make sure that not only are you paying to optimize your content and get additional reach. A great way to schedule your pins is with Tailwind. 
You can also do a couple of easy tips and tricks to get more organic traffic, and it starts with tagging the places where you visit and posting Content on Instagram or Facebook.
So that is it. Thank you for reading this social media network and marketing tutorial.
Keep those 6 Tips for Social Network and Marketing in your mind.
If you found this Content useful, be sure to drop a comment below, and also I would appreciate it if you could share it with your social network.
Would you love to know how you could learn Internet Marketing and start your own business?
Building an online business is a journey. Find out how you can start your own solid online business fast. 
Not a get Rich Quick Joke. ( if you want that play the lottery) 
It is a proven System with proven Training that works. 
All I need from you is to be able to use the computer, and you are familiar with the Internet. Plus, you are prepared to input the time and work. 
Click below if you want the free trial. Your Free Surprise Gift is waiting for you.


All Yours Sylvia