Great Tips on how to use Linktree and why it is a must for Instagram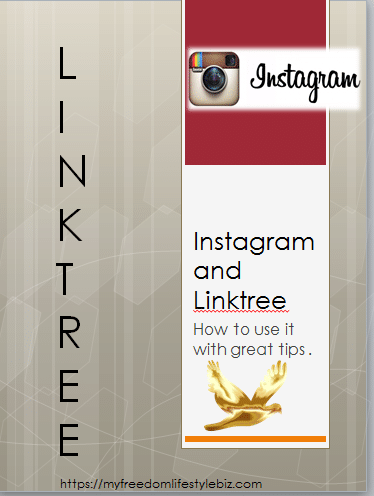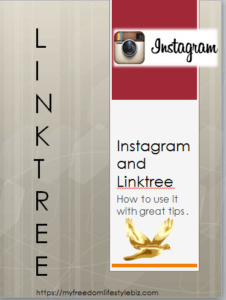 Linktree is a great option to use for your posts with links on Instagram.  
If you do not yet have a free account with Instagram go to www.Instagram.com and set up a free account. 
Linktree and Instagram are a good combination. 
Links on Instagram don't work
Why you properly ask? Simple clickable links don't work on Instagram posts. But you still want people to click on your content or post and be redirected to your website. Well, that is where Link Tree comes in. It is great and helps you to get more traffic to your website. 
You go to Instagram see a great post with a link and you try to click on it and it does not work. ( Sign up form for a newsletter) Happens all the time … so what to do. You want your links working right? 
People have to copy the link and paste it into their browser to access it, and no one is probably going to take their time to do that. Especially when you are on the mobile phone. 
Many people these days watch and do things mainly from their mobile. 
Linktree an easy solution for Instagram Business Accounts. 
That's what this post is all about: an easy and free tool, Linktree for business Instagram accounts.
If you don't utilise Linktree, Instagram's setup will be frustrating for you as a business owner.
I love to show you in this post how to drive traffic to your site from Instagram, but Instagram makes it a bit harder to do that when compared to other social media. Like Facebook, Twitter, Pinterest and Google Plus. 
 Nothing is impossible.
Your Bio Profile on Instagram 
The good news is that Instagram allows personal and business profiles to have a clickable link located in the bio segment of their profile, and that's what I am going to teach you, I.e. to leverage this segment to its maximum potential.
Step 1. Create an account
Go to Linktree and sign up with your Instagram account. Also, make sure you're logged into the business's Instagram account you want Linktree to be connected to.
This will certify that Linktree would link up correctly with your business's Instagram account
Step2: Add as many links as you desire
Immediately you are logged in with your new account, Click on the + ADD NEW BUTTON/LINK. Then, paste the desired URL and name it and Make sure your link title has a Sharp message!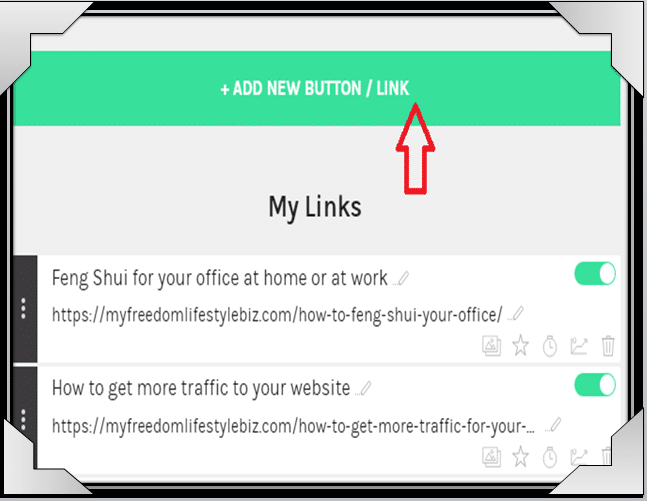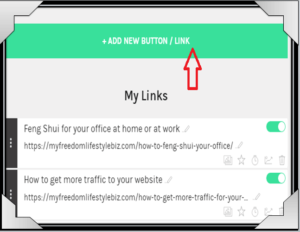 Even though there is an unlimited number of links you may add, I will recommend a maximum of six, because if you add more, the list tends to get really elongated and people will have to scroll down to see the full list.
On the other hand, it's quite distracting. You may switch your links on and off manually.  You can also switch them around the links so that the new ones are on the top. I do this from time to time so it looks always like things are updated. 
There is an option available to show each link at a specific time. But, this is a premium feature which you need to pay to access this option.
There are a free version and a pro version the free version comes with following features. 
In case you are interested in Blogging Tips, e.g. How to build a website from scratch, or how to be successful in Affiliate Marketing. Head over to my blog section you find interesting reads. 
Step 3;  Paste your Linktree link into your Instagram profile.
If your account has been verified, you will receive a custom Linktree link. This will be the link that you will add to your Instagram Bio.
All you have to do is,
Copy your Bio link.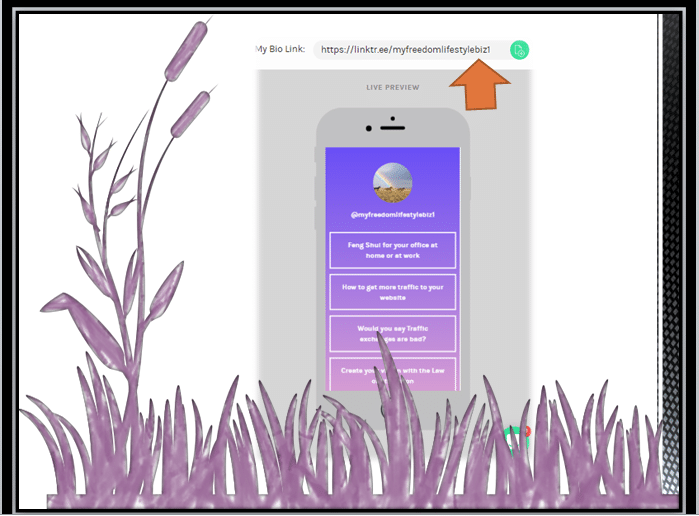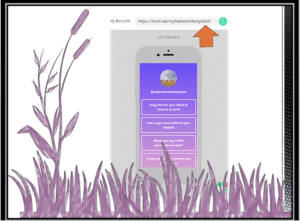 After that, paste your link in the Website section of your Instagram profile. Remember to Authorize Linktree to get access to your basic information. Click "Authorize.
Step 4: Make sure you Select a plan.
This is where you get to choose to use Linktree for free or for six dollars per month depending on the options you have in mind.
For instance, Linktree for business Instagram accounts, The free plan includes basic functions like unlimited links on your Linktree and information on links clicked.
Step 6: You can now set up your linktree.
Now we unto the real deal! As you know, Linktree for business Instagram accounts allows users to have unlimited links, you may eventually put a link for every single page from your website.
I will recommend using the links that you prefer people use the most from your blog or website, and links that are the most crucial to your customers. Also try including links for your email signup page, contact page, website homepage, latest blogs you've posted, events coming up in the community that you plan to talk about.



A brief Insight into Linktree for business Instagram accounts
The fantastic part about this is that you can dictate whatever you want in the text box.
This is fantastic to quickly and clearly display your brand's voice. You can also change the link colours your links with a few pre-chosen options for the free version, or to match your brand or logo for the paid version.
Linktree  Settings & Appearance
Once your link is in place, you may want to explore the settings. There are a lot of things you may do with your links once you have them set up on Link Tree. They include:
• Edit/delete links
• Turn link on/off
• Check link clicks
• Show link at a specific time
At the Settings tab, you will see several options for theme colours. On the Linktree free version, there are 4 colours to choose. 
They also have some gorgeous gradients for you to choose from.
If you desire a custom colour, for example, to match your branding, then you probably need to get the Pro Version. I am especially in love with the blue gradient right now.
You are good to go! The spectacular part is that you won't ever have to link the URL into your Instagram bio again. And each time you log in to Linktree, it will remember you (as long as you're logged in to your business's Instagram profile).
From the home page, you may edit your links as often or as rarely as you want, and your Linktree will be automatically updated.
In Conclusion
Making Use of Linktree is a great and free way to drive in more targeted traffic through Instagram and increase sales.
Of you still hesitant about trying it out, I will highly encourage you to do so right now! Using the steps listed above, it should take you less than 5 minutes to grasp how to use the link tree.
I really hope you enjoyed reading this tutorial! I really wish you like this new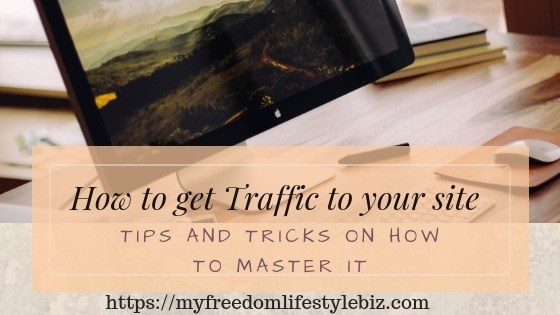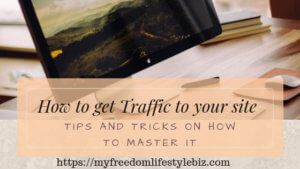 tool, and it helps you generate more sales for your online business.
Keep in mind that Linktree for business Instagram accounts is a fantastic way to keep the followers engaged and to give them information that's readily available.
It's quite important to provide easy access to important things about your business, like your website and your blogs.
Linktree also keeps your links organised neatly and simply.
Do you use Linktree and Instagram? If so let us know your experience and if you found what works better let us know
All yours have a beautiful day
Sylvia