A Handbook On Handling Your Start-Up Costs For Intenet Marketing 
Everywhere in the News on Social Media, you can read about internet marketing, which promises you an overnight income. Many people do not believe and understand that it is a legitimate business with great potential.
What are the fears and frustrations of most Internet Marketers and Newbies?
When you, as an experienced Internet marketer, try to convince a newbie to start with Internet Marketing, the biggest concerns of Newbies are the start-up costs of an internet business. One of their greatest fears is committing to something they cannot pay.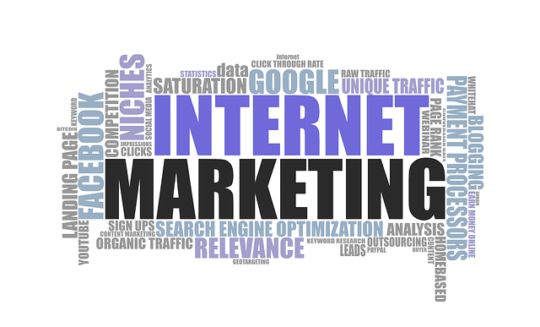 It is a valid concern because unless you know what you are doing and the best way to get there ( Newbies don't know), you might sign up for things you don't need and end up paying a fortune.
We go step by step through the how of internet marketing. We shed some light on some myths and explain clearly what you can expect.
We will discuss the points below in more detail. This is divided into two parts for easier reading.
         Part 1: 
Reasons for starting the Internet Business
Family and Friends
Free or paid options
100% free options
The right time to make this commitment
When is the right time? Is there a right time?
What Kind of Costs can you expect?
Prioritize your Money
Moving forward, what are the alternative options
What are the most common reasons for starting an Internet Marketing Business?
Different People have different reasons when they look into the internet marketing business.
If you are laid off
You are desperate for money
You want to work from home
You love to choose your working hours
Like to start something new
Transform your passion into a business
Looking for extra income
Want to get rich overnight ( please go and play the lottery. This article is not about that)
others
It doesn't matter what reason you have; one thing should be clear to you. The Internet Marketing Business will not be successful if you treat it like a Hobby.
I have created a small handbook called Make Money with Affiliate Marketing. This is a FREE Gift for you. This is an excellent handbook if you are serious about your online business.
Internet marketing is a business so treat it like a business.
When you start an Internet Business, you might have an experience in which your family and friends are sceptical. Because of the missing understanding and knowledge, they will sit in your ear to talk you out of the idea of doing Internet Business. They properly talk you out of spending money and try to remind you of how long you have to wait until the investment pays off.
When you want to start your Internet Marketing Business, "Have a Plan."
One thing is for sure, whenever you start a new adventure, you need a plan. You do not need to know in detail what to do, but you should have the framework laid out, and the minimal preparations can be done so you do not end up with less money than you came in.
Free or paid options for a start of an Online Business
We all know that people are always trying to sell you something. It is a myth that you have to "spend money to make money. "
What do you think? YES OR NO?
In total, it is no longer valid; there is enough information on the internet to get it and do the research and learn; it just takes a lot of time and effort. Trial and Error. Frustration and when you thought you had finally done it, just another setback that tells you not yet.
You will start from scratch and go with trial and error. Pull your hair out, and deal with frustration. Most of the successful Internet Marketing Businesses have been there, including ME.
We all think we can do it alone. After a while, you realize you need a community and people who sit in the same boat and are already there where you want to be.
INVEST in your EDUCATION. That is the BEST INVESTMENT you can make.
In that way, you achieve your goals faster. It is also less time-consuming with research, trial and error.
Choose an excellent program that lets you start with excellent training, a supportive community, and free website hosting. Get a paid Program; you will not regret it.
Save yourself the frustration of learning everything from scratch and by yourself. Be Smart.
There is a program I started with, which I am still a member of, and it is an excellent program for beginners. It is free, and it also has a paid membership.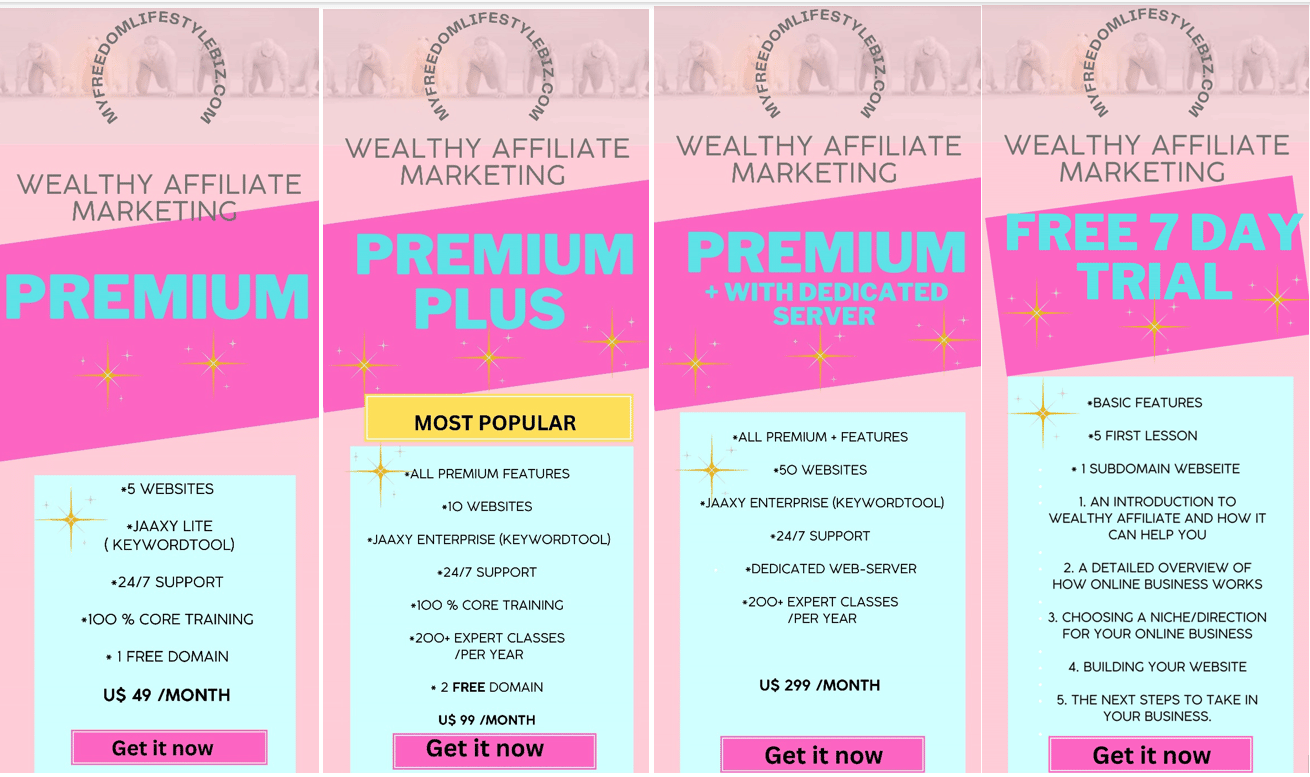 You can still join this program and access the first 5 training lessons for free. The community and one free subdomain website. Get the 7 Day FREE TRIAL.
A bit of good advice is to use your common sense of what you are prepared to spend and what you can get for free.
The program I joined has different Memberships. The premium is 49$ USD a month or Premium Plus for 99$ a month.
The big decision for you will be – "Play or Business".  
If you want to pursue this Internet Business seriously, you will have to put money eventually on the table.
If you are playing around with it and you jump through loops to avoid spending some money for an Internet Marketing Business, then you will fail and not be successful. Treating Internet Marketing as a Hobby will not get you into the mindset you need to pursue your online marketing business successfully. To become a true entrepreneurial spirit, you have to get serious.
If you are in a financial dilemma with no dime or penny in your pocket and need to make this work, you will be happy to hear that there are free options.
If you  love writing, you can join the
Fiverr Freelance service, writing blogs, creating apps or templates, creating a movie, commenting on websites, designing graphics or offering other services.
etc.
Offer your services
Sign up for free with a survey company and do their surveys ( note the pay is low)
To watch movies ( App Big cash), you can check out the google play app store or the iTunes app store
Sell your items on eBay( things you do not need anymore)
Housesitting
Petsitting
etc.
The option is there, and the things you can do are plenty. Agreed, they do not pay thousands of dollars, but they can pay for the needed investment in your education to be successful in the Online business.
I know those might not be what you have planned to do, but if you are serious about your commitment to starting the Internet business, you'll get started and have some money coming in.
Procrastination is not a solution; waiting until the right time comes or until you make megabucks to invest well will not happen. As we all know from experience, there is never a right time.
When is the right time to take on this commitment, there is no right time, and sometimes you do not have a choice.
When is the right time to start your Online Internet Marketing Business? 
There is no right time, and sometimes you do not have a choice; it is decided for you.
Sometimes the Universe decides for you, it will throw stones your way, and you think your life is difficult? It is not. It is just a sign that now is the time to start.
For example…
*When you get the pink slip from your boss,
*or you are retrenched,
*or you get a medical condition that prevents you from working,
*you might wonder if these low-pay job offers in the back of a magazine are a viable income over the next couple of years.
How long does it take to make Money with Internet Marketing?
Internet marketing can work as quickly as in a blink, but you must use common sense to shop smart and work with a system and plan.
You have to think about your choices and prioritise what is more essential and what gadget or software pays the bill, lets you automate some parts and/or increases your income.
Logging on and buying everything you think you need will quickly dry up your money resources, and you will end up with nothing.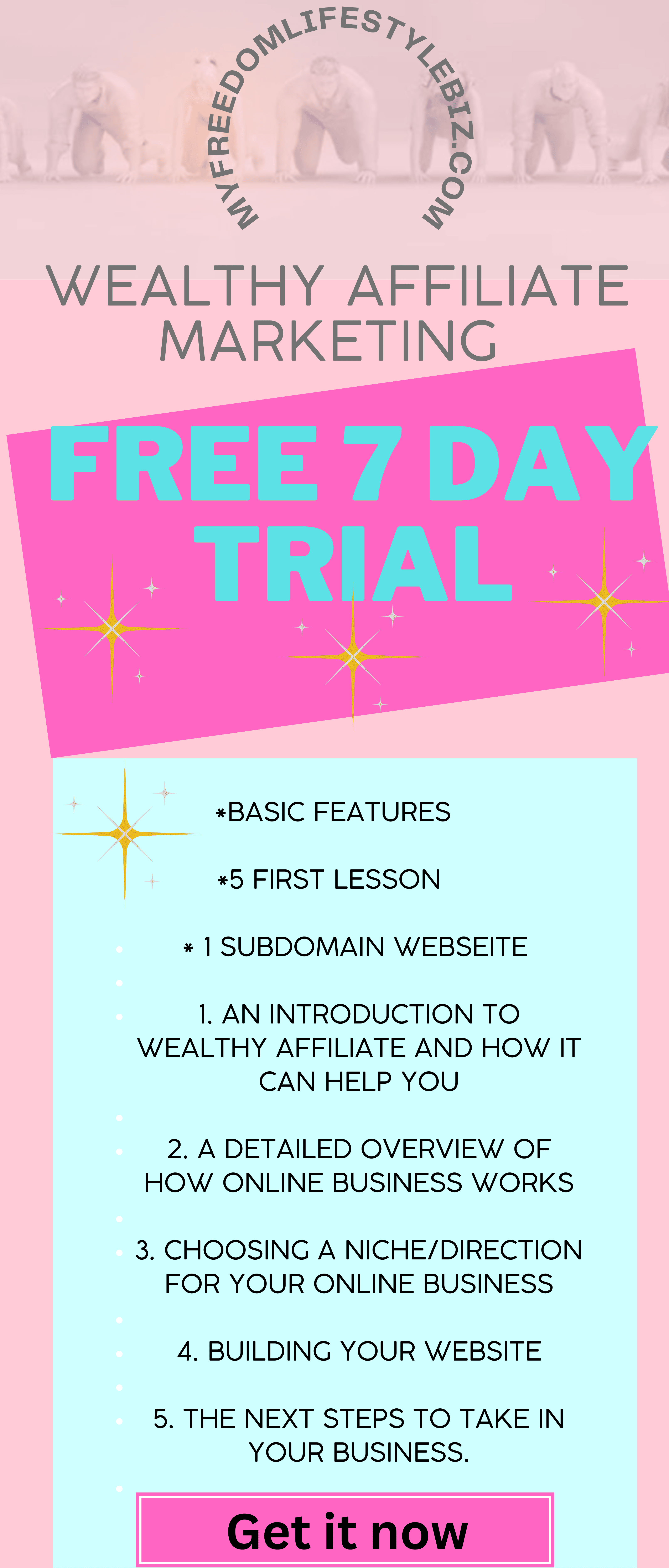 The paid Membership will cost you 49U$ if you sign up. There is a free trial, and it gets you the first 5 lessons for free. No Credit Card is required.
For the FREE TRIAL, these are the 5 Lessons. 
1. An Introduction to Wealthy Affiliate and how it can help you
2. A detailed overview of how online business works
3. Choosing a Niche/direction for your online business
4. Building your Website
5. The next steps to take in your business.
We will discuss 
What is the right fit for you? The choice has to be made.
What Kind of Costs can you expect?
Prioritize your Money
Moving forward, what are the alternative options
Affiliate Marketing, E-commerce, Dropshipping
I hope this helps shed some light on the Myth of Internet Marketing. Please feel free to ask me questions that concern you or drop a comment below. Thank you
All yours Sylvia