Do want the unlock the secret of making more sales?
Are you an Affiliate Marketer and struggle to make sales every day. Many Affiliate Marketers are on the right way but somehow get sidetracked and lose the chance of making sales. They get caught up in everyday life. We all do.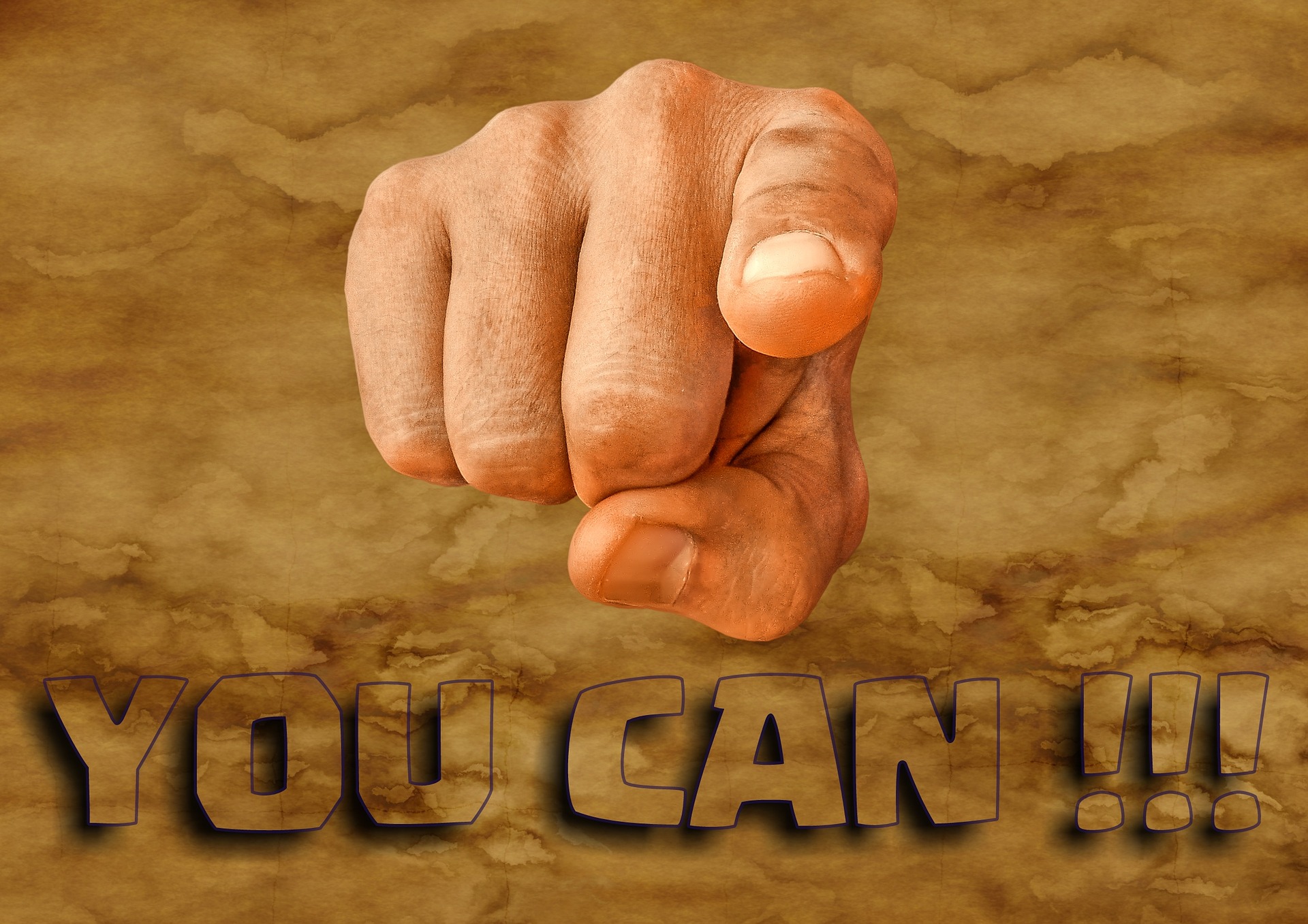 I know it sounds easy selling online and the advertising of the big gurus says all. Get rich overnight, sell this product it sells itself alone, create the passive income you dreamed off, but the reality is many Affiliate Marketers struggle to make sales on a continuing base and hardly meet month ends need.
Why is it that Online Marketers struggle to survive.
They jump from one product to another from one course to another and thinking that will bring you success. Time passes, and another product or program comes up, and you will buy or get it again.
The Affiliate Marketers who sell you the product use an excellent tactic to convince you to buy the product, and they address your problem, and with the product, they will solve it for you.
Think about it. Study that offer that attracts your attention.
"Selling is something we do for our clients – not to our clients."

by Zig Ziglar
Zig Ziglar, you can find more quotes at (https://www.brainyquote.com/authors/zig_ziglar)
Zig Ziglar and his famous "Book See you at the Top"
I have to admit when I was in my 20th, and I read the book from Zig Ziglar "See you at the Top"I loved it, and when I was travelling in the aeroplane I had a few burst outs of a laugh as some examples he did are so right and made me laugh.
People always looked at me thinking I gone nuts, but I love this book. I still have it and can recommend it to anyone.

One story I love and I like to tell as it fits so good at this time.
It is the story about John Jones who is in New York and want to go to Boston. So he went to the train station  and bought himself a ticket. 
The Art of getting Side Tracked.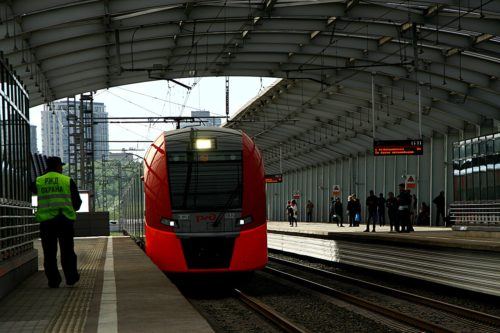 On the way to the departure tracks, he came past some weight scales. ( the big ones you stand on it. ) John Jones looked at his watch and said: Ok got some time. So he took a coin and inserted into the machine. 
The Machine told him "your name is John Jones and you weight 188 Pounds and you take the train to Boston at 2.20 pm."
Oh my, John Jones was stunned he thought that is a kind of trick and he took another coin and tried it on another weight scale machine.
To his surprised the machine said the same thing, Your Name is John Jones and your weight is 188 Pounds, and you take the train to Boston at 2.20 pm.
John Jones could not believe it and still thought it is a kind of trick, so he went into the bathroom changed his cloth and went back to the scale machine put a coin in the machine and the machine said. Your name is still John Jones, and you are still weighing 188 Pounds, but now you missed the train at 2.20 pm to Boston.
What is the meaning to me about this

story?

I love this story, and I figured out that it means you miss in life the opportunities because you let yourself get sidetracked and miss the moment of an idea to bring into action. What do you understand about this story?
Without action, there is no success. The way to success is through discipline on staying focused on your goal, long or short term.
How easy is Affiliate Marketing really? The Story of Success.
Affiliate Marketing can be easy, but it can be a struggle for some. Many people promote to become famous overnight or rich overnight. Make Money in your sleep and so on. I know you heard it many times…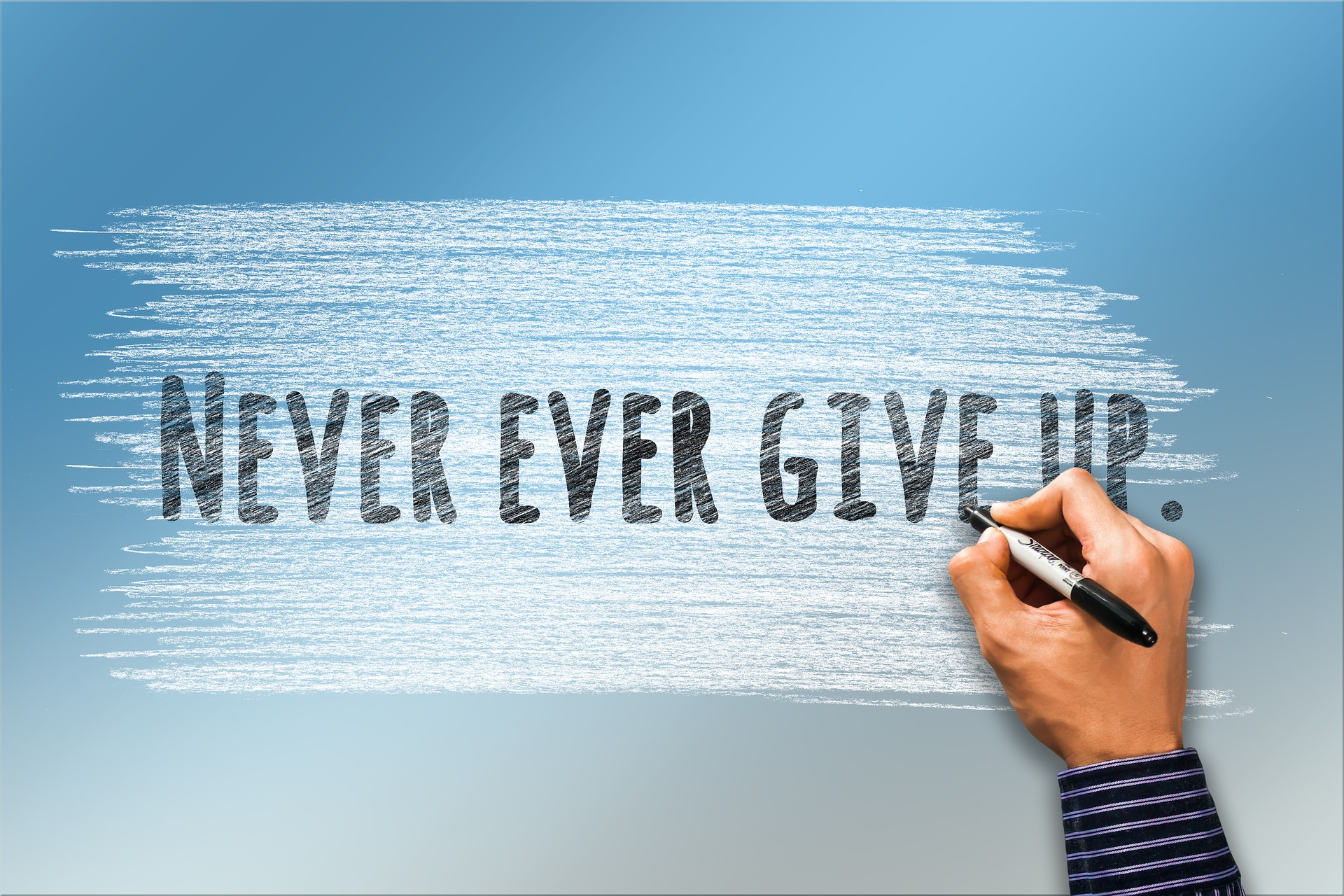 However, do you think a Rock star became famous overnight, that he woke up on a day and decided to play the guitar and become a Rockstar? No, he did not become overnight famous, he became famous because the rockstar practised over and over again, had a dream and a goal in mind. The Rockstar properly did jobs he did not like but they paid the bill, until one day all is falling into place.
Being at the right place at the right time.
He could not become famous if the Rock star would not have been practising and perusing his goal. He became good in what he wanted to be a Rock star playing the guitar.
The same is it with Affiliate Marketers they do many things, in the beginning, to get where they want to be.
One thing an Online Marketer should never forget is that to do all this is ok in the beginning but when you achieved continue small sales you need to scale it, and that means it is time to delegate the work to others.
Remember Time is money. The money you can recover, the only time you can never recover use it wisely.
How can you make more Affi

liate

Sales with your Website?

There are a few points you have to follow and still then no one can guarantee it works. All depends on you. One thing is for sure persistence, fine-tuning and continues what you do will eventually bring you the success you earned.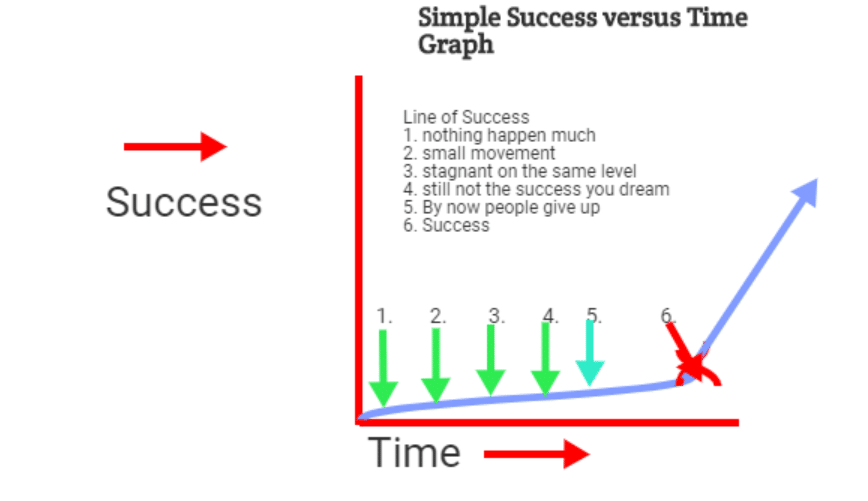 Graph explanation. What it actually means is that for an extended period of time you stay the same level 1-3 and have small success ups and down just enough to keep you going. 4 -5 is the time where you start to doubt yourself and a lot are giving up just short before you are on the way to succeed.
The more you swing, the higher you swing continue and repeat continue and repeat until one day you swing so high and you go up that you reach the top you made it you belong to the top.
Get started with Rule no. 1 of making more sales. Images are important.
Affiliate Links in Images.
Give your image an Affiliate Link, when you post an image make sure you insert the right affiliate link to that product.
Say you have a picture of the new Samsung tablet phone then make sure you add the link to it so people can go there check it out and buy it.
Many people if they move the cursor over your image might want to click on it. Important keep the affiliate Link relevant to your image.
Tip of the day. The Good idea is to check from time to time your broken links with free software called broken link checker. You can also use a plugin, but the site will do.
Writing a Post with the 4 Principles of AIDA( Attention, Interest, Desire, Action)
Whenever you write a post, you should create at the end of each post a paragraph or two and suggest a relevant affiliate product.
When you share your top 3 best smartphones in 2019, for example, you share all the tips on your final paragraph your conclusion but what you do is you add a paragraph or two, and you recommend a smartphone that is relevant to what was found in the content of that article.
You ask why because people who search for that article online changes are that they are looking for more information about that subject they wouldn't even be searching for it.
Offer them a solution to there problem and recommend an affiliate product at the end of every post that you have and make sure it is relevant to the content in the post.
Tip. Do not over link your blog keep the links and the blog content in a good ratio — link relevant products to your Affiliate Offer.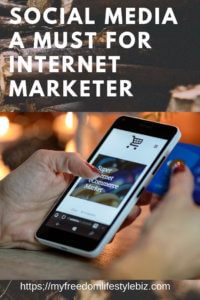 Rule Nr. 3 Automate your Affiliate Links with a Plugin
Assuming that you have a Website, then make use of the plugins that help you automate the process.
There is a plugin that is free, and it is called the auto affiliate plugin.
What does it do? Well, it lets you pick keywords associated with your affiliate link.
That's how it works, in short
For example, you can select your affiliate link, and you type Keywords related to this affiliate link. For example, say the new Samsung tablet phone, Samsung mobile phone, or Samsung smartphone anytime you use those phrases, or they show up on your website content (of course you have to type the content) it automatically is going to set up a no follow the link to your affiliate product.

Now, this is a potent method and saves you time. Just put it into the right perspective, all of my three blogs have almost 2000 pages of content on each blog there are thousand and thousand maybe millions of words, but there are thousands of phrases that are linked to different affiliate products on Affiliate Programs. Like ( Amazon, Clickbank, Flipcart, Share a Sale, Rakuten and so on ) that I promote.
A straightforward way to automate the linking within your post. Just think about if you had to do it manually it would take you years to do it on every single post. Use the auto affiliate plugin it works like clockwork.
Tip: Before you install a plugin, please check the speed and make sure it does not slow down your site.
Do not go overboard with too many plugins.
Rule no. 4 Create Resource Pages on your Website
It is a good idea to have a suggested resources page on your website that lists all the different affiliate products you promote. Some people call this your money page or some people call it a resources page or suggested resources page.
It is an effective way to showcase the different products you have and what you want to link to this page throughout your website, so it is a highly visited page on your site.
Do not just show the products make small talk in writing with it
What you want to talk about is, what you like and don't like about the product, why you recommend it and how it has helped you, what made you buy it or try it out.
Keep the description engaging talk about the benefits what your product can do. Always address again the problem you are solving.
Rule nr. 5 Widget on your website links them with your Affiliate Products.
That is on the right Colum of your blog you want to have a list of suggested products.
For example, my five products of the month are, or my ten best products are, then you have a link to each of those affiliate products right on the right Colum.

That will show up on every page of your website make sure there are no follow links, but it works excellent and spices up your site.
Tip. Keep your widget on the side nice and neat don't let them look spammy or all over the place, you can change them on a frequent interchange, so there are always new products and some old products.
Rule Nr. 6 Building the old good Email list.
Focus on building an email list is essential and you can then recommend your affiliate products in emails.
My Websites are trendy but what most people don't know is that many of my affiliate sales come through my email marketing.
My goal with my websites is to get people onto my email list and then I recommend different affiliate products through email marketing. These are where most Affiliate Marketers generate correctly around 70% of all affiliate sales. If you are not building an email list, you are leaving a considerable amount of money on the table.
Most people who visit your website, they are not going to buy something the first time they visit your site or blog with the affiliate product. A study shows it takes around the 7x the exposure until a customer will buy your product. Sometimes even longer like 10 or maybe 20 exposures before they buy from you and your affiliate product.
That's where email marketing comes in it keeps your visitors and email subscribers informed and connected to the affiliate product, the benefits you can communicate with them on a frequent base until they are ready to buy.
Tip. Do not spam and give your subscribers from time to time a gift for download or a free discount voucher for one of your affiliate products to try. Sent them a weekly or monthly newsletter called the outcome of the week or product of the month. I sometimes do best-selling product, and it is on sale.
La
st, not least rule nr. 7 Common Mistakes Affiliate Newbies make.
I see many newbies make this mistake in promoting too many affiliate products if you want to promote then start with two or three affiliate products, not hundreds.
By all means, when you become a Master in Affiliate Marketing, you can promote as many products as you want, but don't start to do it in the beginning.
Focus on two to three excellent affiliate products and promote those that you can focus you can concentrate you can test you can see what is working what is not working, you will know and have a good idea of what products become bestsellers and what products to get rid off.
If you promote too many things, your readers will feel overloaded, and you clutter down your blog. Ideally, you want to focus on two or three products, the maximum, in the beginning, is four affiliate products. Those are my seven secrets of making more affiliate sales on your blog or website, and I hope you liked it and please do me a favour and leave a comment if I forgot to cover some more rules.
Rule Nr. 8 Get yourself a good Affiliate Learning program.
If you want to master your skills in affiliate marketing, click the link below that brings you to the excellent learning platform I have learned my skills and I still fine tune my skills and knowledge.
The picture below you sees it is my profile in wealthy affiliate and if you come to join let me know and I will send you some bonus like my ultimate way to make money, and the traffic diamond program.

Wealthy Affiliate

an all-around

Program for Affiliate Marketing.

Want to know more about Wealthy Affiliate than click on my post and read about the best program in affiliate marketing, where you learn how to become an affiliate marketer. One word of caution … Wealthy Affiliate is not a get rich Scam;

If you are looking for a program to get rich overnight this is not for you. It takes work, passion, determination, being coachable and willing to learn.
You can get the free trial here with the first ten training lesson for the certification level and the first ten training lessons for the boot camp training program.

What you will get is for the free

program?
Two free websites with a subdomain.

Ten free training lessons Certification level.

Ten free Bootcamp training lessons.

Being part of a community with 1.3 million members.

Interacting with the community asking questions.

Free training videos from members.

SSL Certificate

Free video training from members

Basic Knowledge

and so much more
For the premium program, you also get the live chat.
The weekly webinars with Magi studios Jay

Thousands of training videos

Step by Step training to guide you through all levels including homework

You can follow according to your own pace

SSL certificate for a website

Free keyword tool

Site speed

Site content with more than a million pictures

Live Chat

25 free websites hosting

Unlimited email accounts

So so much more
Are you interested, try it out doesn't cost anything and no credit card required? Yes, you heard right no credit card needed and join look around and let me welcome you. I look forward to seeing you on the inside.

I love it, and I am a member over two years now, I have to say it was the best decision I ever made… and yes I make money online now.
The best I like is the fact that every day I learn something new in scaling my business up. It is exciting, and it feels so good for being productive and your boss. Join the club. Affiliate Marketing is an excellent way to make a second or full-time income. 
Below you see a screenshot of the first ten lessons for free in Wealthy Affiliate.
What is your secret to making more Affiliate Sales? If you love to share it or give us some inspiration please comment below. Thank you and have a beautiful Day. 
All yours Sylvia