Is  Dynamix 7 a scam or a legitimate Business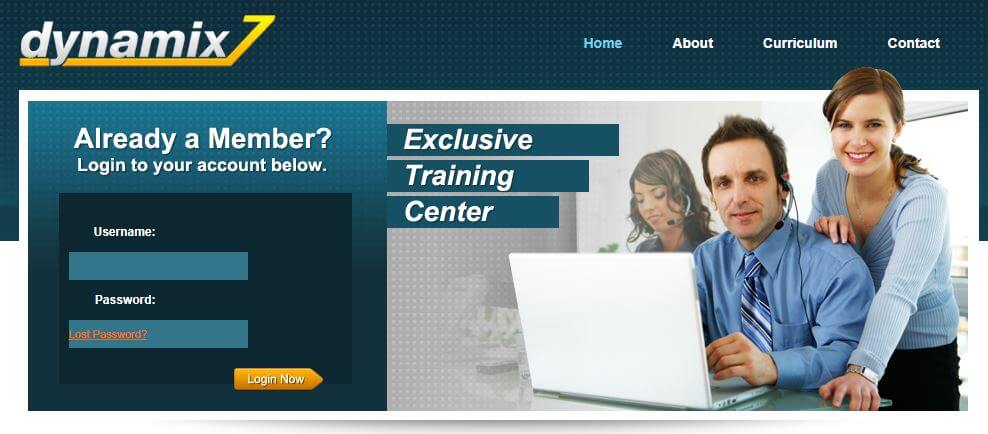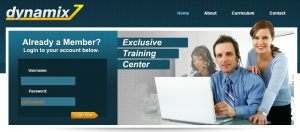 Website: https://dynamix7.com
Address: Dynamix7, 111 E. Dunlap Ave, Suite 1-195, Phoenix, Arizona, United States – 85020
The shiny object syndrome…
You have been scammed before,  well you are not alone. Every time wondering why did you not see it? Sometimes it sounds too good to be true, but a little voice in our head tells us "this is it this time you make it" Until you realize just another scam that took your hard-earned money. 
What is Dynamix7?
according to their website, it is a Training Center. Where you can learn online marketing with coaching through the phone it is a one to one coaching for around 15 minutes.
Apparently, all the trainers are very experienced and want only the best for the student. You will get homework and before you haven't done your homework you should not call for the next training. Homework means establishing your website.
Whois Record 

for Dynamix7.com
Registrant

Domain Administrator

Registrant Org

See PrivacyGuardian.org

Registrant Country

US

Registrar

NameSilo, LLC




IANA ID: 1479




URL: https://www.namesilo.com/




Whois Server: whois.namesilo.com



(p)

Registrar Status

clientTransferProhibited

Dates

2,288 days old




Created on 2011-11-09




Expires on 2018-07-01




Updated on 2018-02-06

Name Server(s)

NS-1490.AWSDNS-58.ORG (has 8,743 domains)




NS-1719.AWSDNS-22.CO.UK (has 439 domains)




NS-30.AWSDNS-03.COM (has 19,974 domains)




NS-786.AWSDNS-34.NET (has 479 domains)
"How do you sign up, or  How they catch you…"
They catch you with this $1.95 offer that goes then into a domain that cost you $29.90. It comes with a great ad, where they show you a check and a mother with an amazon paycheck over $13.000. The website my friend signed up for is no longer working.
Soon as you signed up, someone will call you and want to get your details and talk you into buying the product. My friend said they are very good at talking you into buying so be aware.
It starts with a starter for 999 USD then the medium starter 1995USD then the advanced starter for 3995 USD. This is what my friend remembers.  Each price comes with different functions.
Dynamix 7 and my friend? What you should be aware off…
I am writing this because I have a friend who signed up for that. She paid lots of money for it. Up today, she paid 15.995 USD for it. ( I wasn't aware of it, she only told me 2 weeks ago) I want to make people aware that you do not need to pay so much money for a website and an Amazon Affiliate Program. She can afford it, but boy she got screwed in my eyes, she thinks is good and she loves the one by one teaching through the calls once a week in the mornings.
Don't get me wrong she has a website, she is very happy about it, she makes some money like 559 USD to 700 USD a month. I thought she is a member of a hosting or affiliate program but she has no control over her website on the plugin and other things. As all are in HTML and all the plugins are pre-installed.
Here is a screenshot of her Backoffice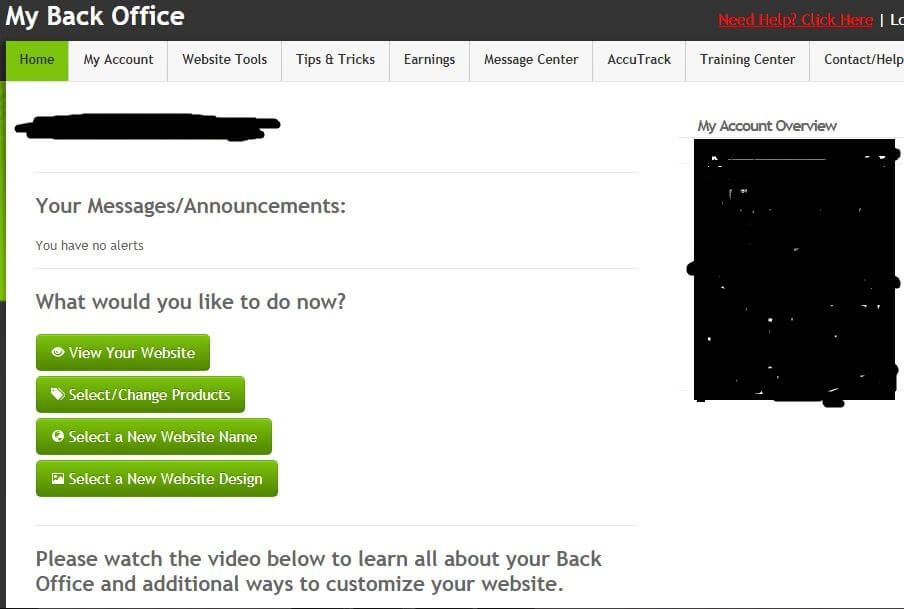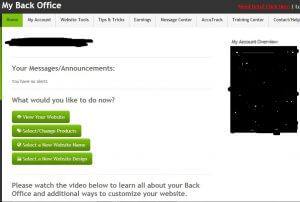 The site comes with 5 pages if you want more pages, you pay again more money to have more pages. ( My friend has the full package)
OK let me start when I first saw her after a few months as I was busy and she was busy travelling for work, she came to me and ask me if I could lend her a helping hand with her website.  She wanted to know why is she not making more money, despite her effort and the following of the coach.  2nd problem was that all her  HTML coding went all over the place.
She knew I am doing Internet marketing and she needed help so of course, I helped her.
We sat down and she showed me her site and boy was I surprised all is in "HTML coding". I had to ask what kind of site is that it has a back office, not the same I am used to with word press.  I could not help myself in asking my friend " why do you use the old way no word press", she said it's the platform she paid for it. Below is a screenshot of the website page HTML coding.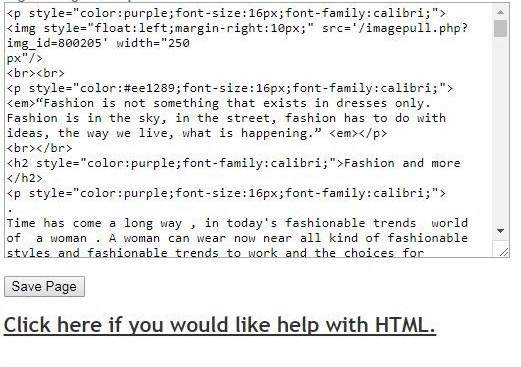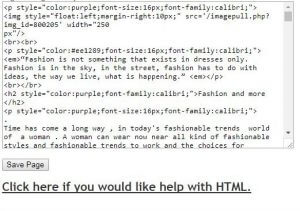 She has a thousand affiliate Programs in there, where she is a member off through the site, and apparently, they do online training through the telephone.
Each week you get a task to do and she has to do it as if she did not finish she cannot call in. Unless there is a problem.
She is a member of the Amazon Affiliate Program and all these other affiliate programs, she received a lot of dropshipping suppliers for her niche from the company.
But no one really tells her how to earn money, how to advertise and how to perform little tricks and nick nacks to have more visitors to your site. I have to admit this back office is not bad but just outdated and really overpriced in a huge way.
She has a social media builder with all the common social sites. ( like Facebook, Twitter,  Pinterest, Google Plus,) where she can post and share. They guided her through the google webmaster sitemap submit, as well as Bing webmaster site submit, Alexa site submit, and a lot of other things. I have not yet figured out if the company makes a percentage of profit from her earnings or it is all belong to her.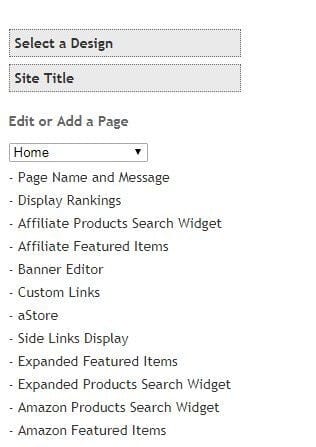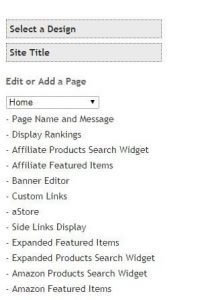 This is a screenshot of the image of what features she has, there are some more but I do not want to post them here. She logs in through a back-office and then arranges and access her website from there.
As she explained to me whenever she is travelling they will call her where ever she is.  She likes that.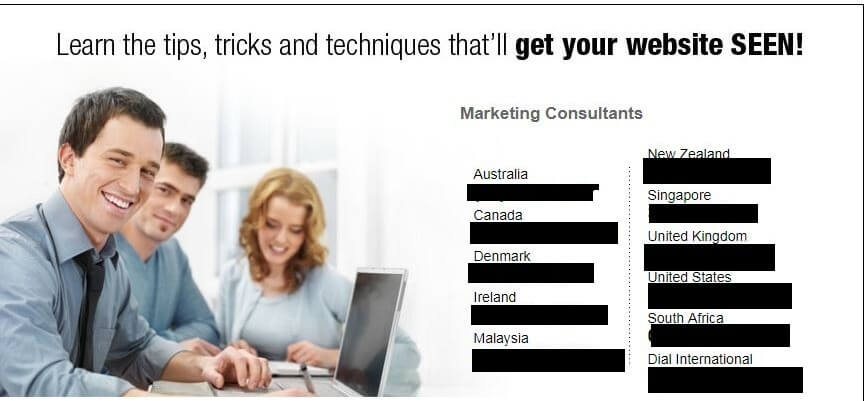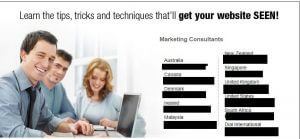 This site even has a separate login for ebooks all free, PLR rights where you can choose the freebie for it.
The e-book section is not bad, and the longer I am on her site platform I think it is not too bad, said this is just a bit outdated and very expensive. It has free affiliate banners and affiliate resources. It comes with a keyword density tool and a meta tag generator.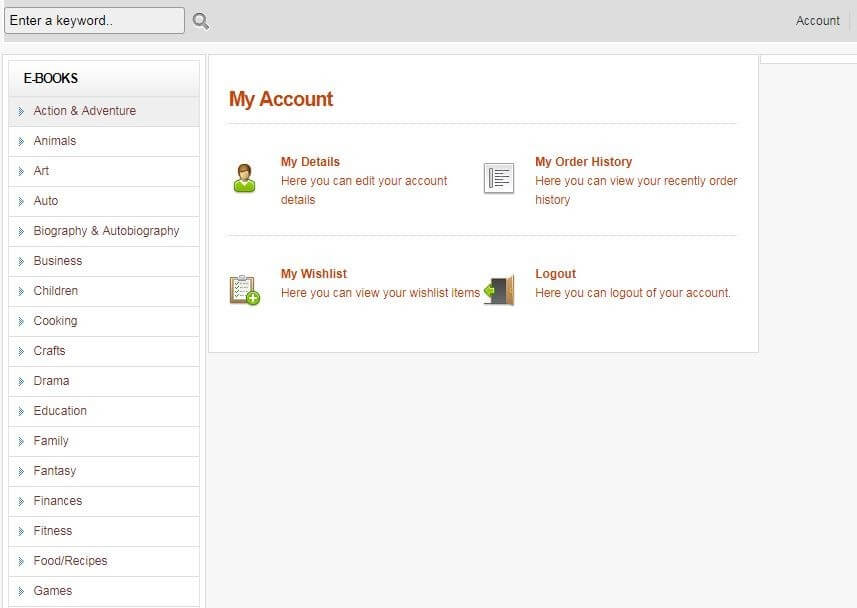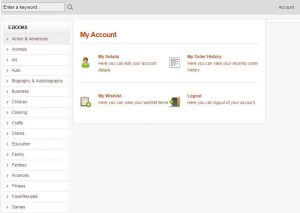 Paying for this site in total 15.995 USD is really really expensive. My friend gave me permission to post her invoices as she realized now that this is just a platform that looks for her money.
She has not bought from them anything since but she is still doing some training as she just wanted to revamp her site.
Below are the invoices she paid for it this is part 1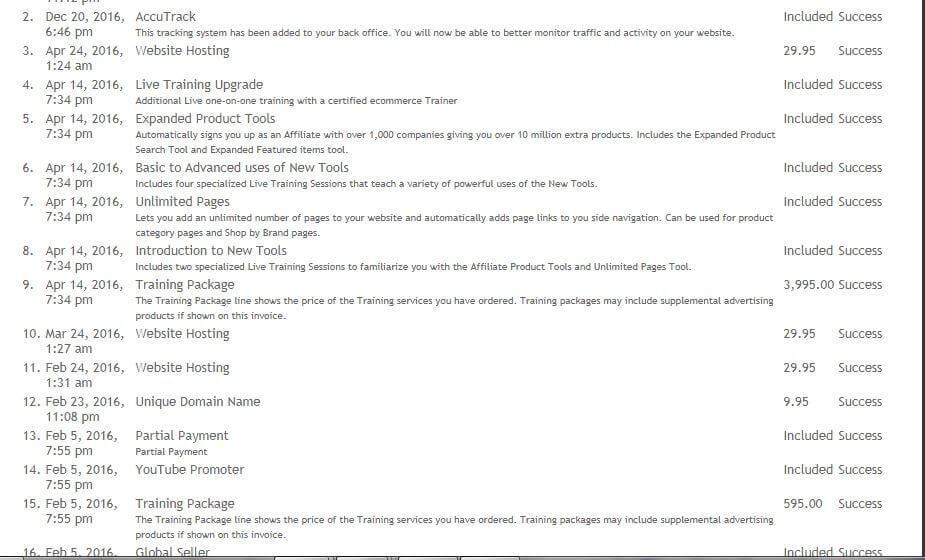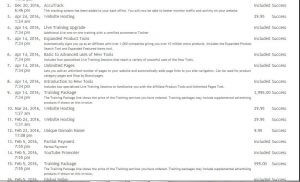 Part 2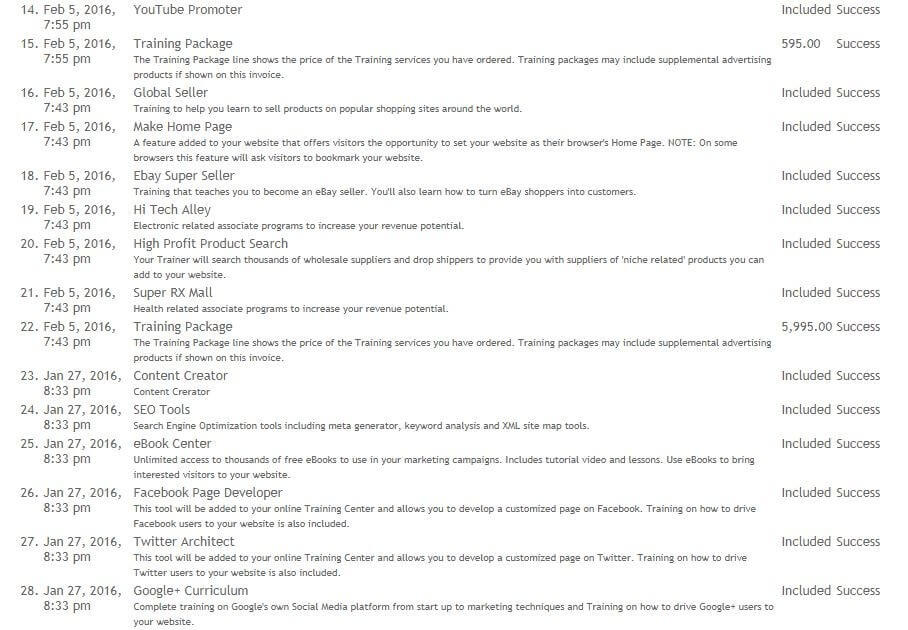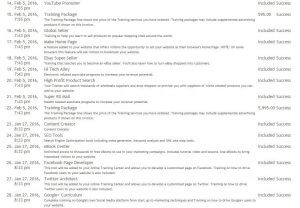 Part 3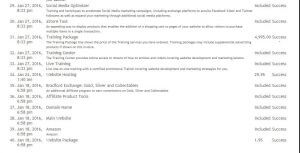 I would say the price versus value I would give them 5 out of 10. Why the 5 out of 10. If I want to be fair then I have to say the company is not a scam, but you can see this from different points considering the high price you pay for that platform.
One of the things my friend likes is the weekly phone calls to training.  I guess it is a selling point that you have weekly contact with their staff who walk you through and give you homework to do.
My friend still thinks it is a good platform and she still loves it and can not understand why I am looking so stunned and surprised by it.
We solved her problem with the HTML coding and as the company Dynamix provides the training I ask her to ask them to make her site more effective. In regards to her ROI, I suggested asking Dynamix to help her and concentrate the training on sales and marketing.
Conclusion 
I did a google search and I am not surprised how many bad comments and reviews they have. I have read that they go under many names and that they close accounts if you complain.
It is not my place to judge my friend and if she is happy, then I am happy doesn't matter what I think about this company.
There are a lot of companies out there, that when people are not successful it is marked as a scam. But at the same time, a lot of virtual companies out there do scam you and the best advice from me to you is "do not go impulse shopping or signing up" do your homework and research.
If someone calls you, tell them you are working and ask them for the company name,  tell them your boss is around and not a good time to call ask them to call you back. That gives you time to research the company.
If you like to join a great platform that is like a university including website hosting, that cost you a fraction of it go to my other blog what is the best affiliate marketing program in 2018.
Get a 7-day free trial here with 1 free website and 10 Training lessons.
But before you click on it read my blog first. 
https://myfreedomlifestylebiz…
Download our Free Ebook
Have you experience Dynamix7 or online scam businesses and like to share your experience.  
Please be so kind and leave a comment below. Thank you
All the best
Sylvia
Join our Facebook group my freedom lifestyle biz