1. Reviews iPhone X
Is it the best smartphone you can buy in 2018? Most of the people would answer that with yes. Is it better than the Samsung Galaxy S9? Depends on what you like Android or iPhone. One is for sure the Camera in the iPhone X is far better than the one Samsung Galaxy S9 has.
What makes the iPhone X the best smartphone in 2018 you can buy today.
Features and Specifications
Operation system: IOS11
Dimensions:143.6mmx70.9mmx7.7mm
Weight:174grams
What are the benefits of buying the new iPhone X
The iPhone X looks like a smartphone from the future. Stylish, elegant and super sexy design.
iPhone X Face recognition
It has face recognition what makes your face your password.
Face ID is enabled by the TrueDepth camera and is simple to set up. It projects and analyses more than 30,000 invisible dots to create a precise depth map of your face.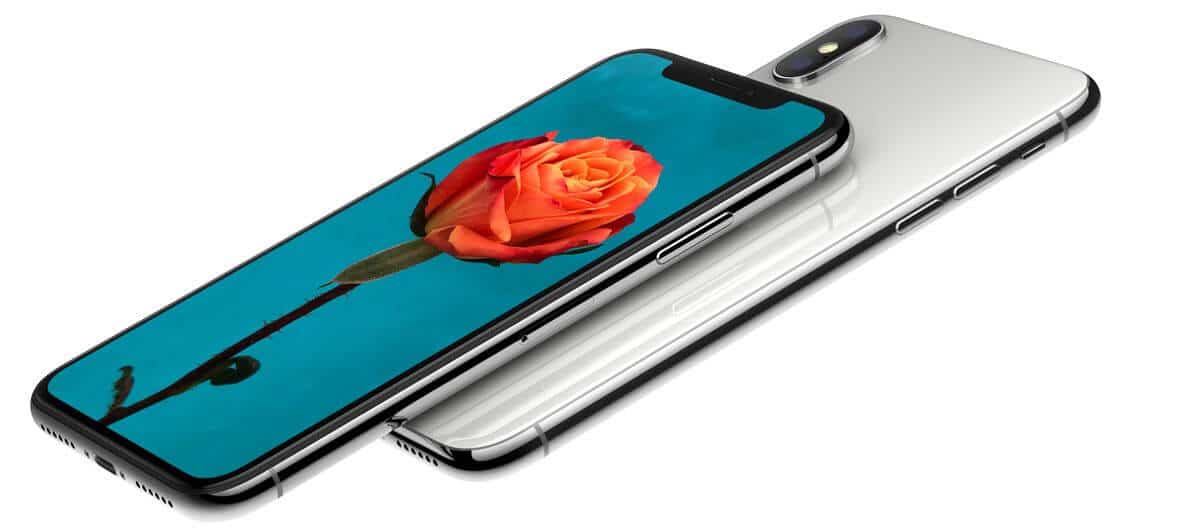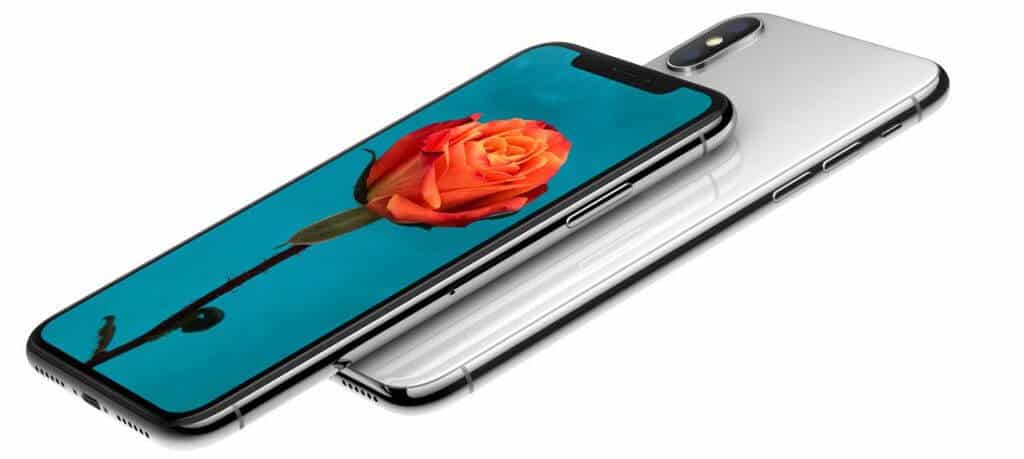 Portrait Mode Selfies
The Camera is the best part of that new Smartphone iPhone X it creates beautiful selfies with sharp foregrounds and different backgrounds.
Portrait Lighting
A new feature in Portrait mode, Portrait Lighting produces impressive studio‑quality lighting effects.
Animoji
The built-in True Depth Camera It has more than 50 different muscle movements. You can mirror your expressions in the 12 Animoji. Discover your inner robot, pig, or panda.
Neural Engine
Introducing A11 Bionic. The most powerful and smartest chip ever in a smartphone, with a neural engine that's capable of up to 600 billion operations per second.
Faster CPU
The A11 is 70 percent faster than the A10 CPU. The two performance cores are 25 percent faster. All in all a great performance.
Wireless charging is a great feature as it leaves you with fewer cables hanging and lying around. You are able to charge you iPhone X on the wireless charging station and mats in hotels, cafés and airports around the world.
Smartphones are more and more advanced now. It is interesting to see how the smartphone will look in the future.
Conclusion: Smartphone iPhone X the best smartphone in 2018
The iPhone X has all the great features what makes a truly great, elegant and stylish smartphone. It does not come cheap but if you are looking for a new iPhone due your phone contract with the Telecommunication company is due to renew than I would suggest take the offer and enjoy a new feeling of the future smartphone.
New Samsung Galaxy 9 Smartphone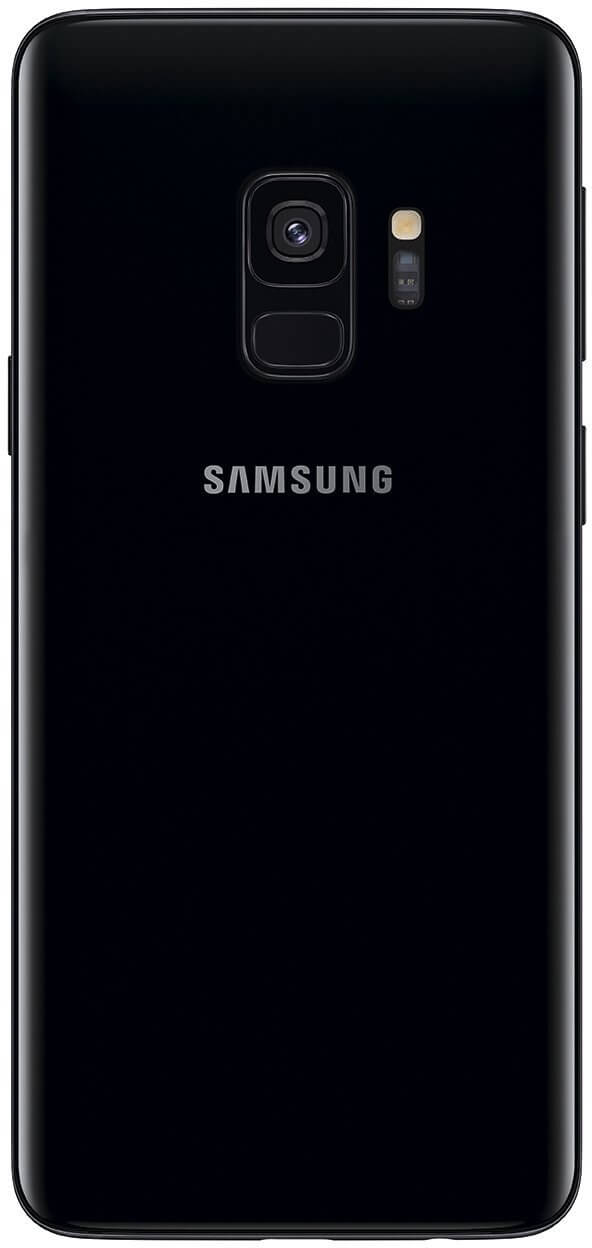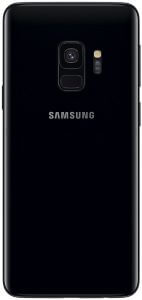 Is Samsung Galaxy S9 the best Smartphone in 2018?
Before the iPhone X came out. Samsung had already brought out the Samsung Galaxy S9. You can buy the smartphone in all bigger electronic stores and even the Telecommunication companies offer them now with a monthly plan.
Colour range: black, purple, titanium grey and blue
Dimensions
147.7 x 68.7 x 8.5 mm 163g
2G GSM, 3G, 4G LTE Network,
HSPA (3.5G). UMTS 850 / 900 / 1900 / 2100
RAM: 4 GB
Screen/Display: 5.8″ inch, Super AMOLED capacitive touchscreen, 16M colours, 1440 x 2960 pixels, Corning Gorilla Glass 5
Operating System: Android 8.0 (Oreo), Exynos 9810 Octa, Octa-core (4×2.7 GHz Mongoose M3 & 4×1.8 GHz Cortex- A55),
Storage/Memory:
Up to 400GB microSD Card slot
Camera: 12MP (f/1.5-2.4, 26mm, 1/2.5″, 1.4 µm,
Dual Pixel PDAF), phase detection autofocus, OIS, LED flash,
Is Samsung Galaxy S9 one of the top-rated smartphones in 2018?
Yes, it is a great smartphone. The release might have been a bit to fast, as just last year 21.04.2017 the Samsung Galaxy S8 came out. You wonder if people switch there phones so fast actually less than 1 year.
The Flaws of Samsung Galaxy S9
A disappointment, on the other hand, is the camera. It has its flaws. The camera has an industry first dual aperture lens. What does not break the promise of making bright and stunning photos, but soon as there is movement the most of the time the pictures become blurry? That is a bit of a setback and disappointment for Samsung.
3 D Avatars and face unlock in Samsung Galaxy S9
Samsung tried to match the iPhone X feature of Animoij. Unfortunately, that did not go so well as it is only half-made and it has quite a few flaws that are not excusable for that price and promise.
The Camera
The dual aperture camera, unfortunately, makes for many low light photos they look blurry and unrealistic. With less contrast and textures other smartphones have. The quick switch between modes is annoying when you haven't finished.
The slow-motion video in automatic mode is useless, and it gives a low image quality than normal slow motion videos.
Emoji Track
One of the promising features were the 3D Avatar that tracks your expressions of your Emoji. That did not work out so well as mention already above the customization needs longer than expected and the tracking of expression is poor.
Intelligent Face scan
That feature has a problem and this problem occurs over and over again. I would recommend not to use it as it is not safe. ( that is my opinion)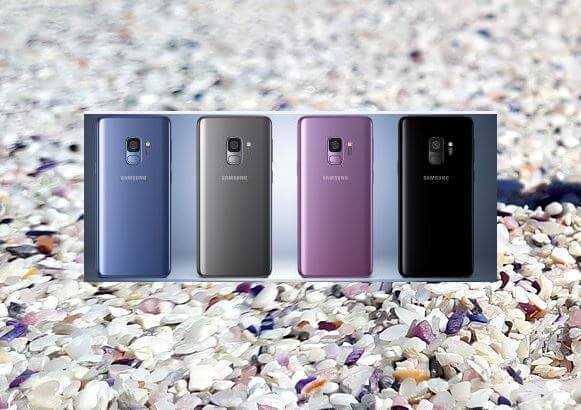 Just a few other features what makes the Samsung Galaxy S9 an elegant and stylish Smartphone.
# The Samsung Galaxy S9 looks great in midnight black and titanium grey. I love the blue and purple colour.
# Bright 5.8 inch/ 14.72 cm AMOLED screen with a dual curved display. Experience it is great.
# A Great feature is the battery life. (we hope that it will last) On the other earlier Samsung Smartphone models, the battery gets quite hot and it is fast draining. But from the promise of the Samsung Galaxy S9, the battery will last you from morning until evening. Note that streaming and Navigation will take a drain on your battery.
# Great outdoor photos with the 12 -megapixel camera.
# For your gaming pleasure, the fast Snapdragon 845 processor handles the graphic-intensive games.
# Fingerprint reader for mobile payments what also makes them more secure.
# Wireless charging
# Water resistant rating (IP68, ) passed the dunk test. That is one great plus for the Samsung Galaxy S9.
The Samsung Galaxy S9 is a great smartphone if you upgrade from an earlier model. If you have the Samsung Galaxy S8 then you can skip the Samsung Galaxy S9. The Samsung Galaxy S9 is pricier than the Samsung Galaxy S8.
With all the flaws the Samsung Galaxy S9 as I would say it is a great smartphone if you upgrade from below Samsung Galaxy S7. It still looks good and stylish even a bit sexy, but it is not a must-have. There will be soon another Model of the Samsung Galaxy S 10 maybe? and we hope the flaws are taken care off.
If you are an Android smartphone lover I guess you will go for the Samsung GalaxyS9.
If you would have to choose between both smartphones which one would you prefer. The iPhone X or the Samsung Galaxy S9.
Share with us your Experience and let us know what you think.
Love to hear from you
Cheers Sylvia
https://myfreedomlifestylebiz.com
Read this: Samsung mobile phone note 4 battery nearly exploded what a shock
join our facebook group myfreedomlifestylebiz.com