Why You  Struggle With Time Management And How To Fix It. 
Our day has 24 hours, out of this 24 hours we take around 6 to 8 hours sleep and the rest goes either for work or entertainment. Lots of Entrepreneurs do not have much time as they struggle to get things done. 
A lot of Entrepreneurs let their dreams die. Why? they struggle to survive. 
I have asked myself many times why? I struggled in the beginning for the first year. I could not get the tasks done what I did write down …  I created my Trello calendar and google calendar for the week and by the end of the week, only 30 % had been done.  Want to know "Why" simply because there was always something coming up that needed my attention. 
I believed in my mind I will get things done. I achieved my goals and task I wrote down for a couple of days and then something came up again and my system or routine was gone again. I started again and again. In the end, I procrastinated week for week. 
I could not believe myself and I made excuses and talked myself into it that tomorrow I will do all. I was just kidding myself. 
It became very quickly a hamster wheel and I was chasing after time and started to work longer and longer. I asked myself is this what I wanted from a freedom lifestyle. Being an Entrepreneur?
Managing time is not an easy task and everyone who is working at home can tell you that this is the A and O in daily life. Time management is necessary to plan and start a productive life without working yourself into an early grave.
It took me a long time to understand that Time management is more than just writing down your daily schedule, tasks, and magical thinking to achieve them. There is much more involved than just time management.
You can believe me when I say it has something to do with your mind and your brain. If you do not synchronise your mind with your brain, and your brain with your time management and goal schedule you will never manage time and achieve your goals. 
Did you know that out of 100 people only 10 people achieve their goals every time?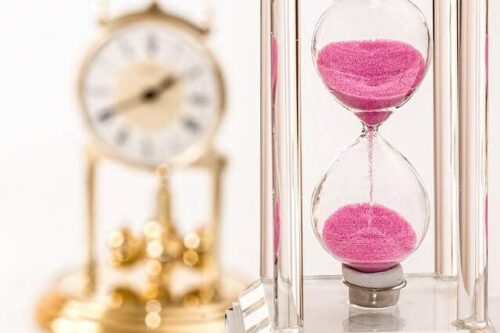 Image  from Pixabay
What is the biggest struggle Entrepreneurs face when they have to manage their time?
When you start your own business and work from home, you are faced with different obstacles to managing your time.
I think we all know this and for an Entrepreneur, this is nothing new we all been there or are still there. 
Each day there are different distractions like people pop in to see you, as you work at home and you have time that is the assumption of a lot of people.
If you are married or in a relationship, your spouse will ask you to do certain tasks as you are at home, for many people working at home they can not see as real work.
The end of it you get distracted by phone calls and or social media, your kids come in and want to play there are so many distractions each day.
When you are an Entrepreneur it is important to learn how to say NO I am working. You need to have a room or a place where you are not disturbed and be able to focus and work…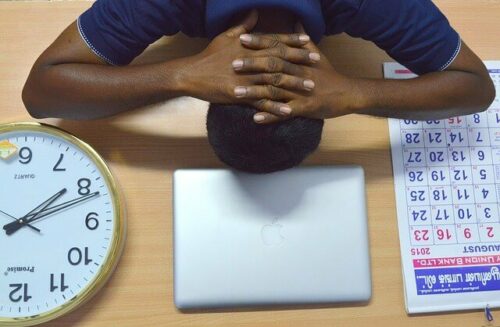 Image from Pixabay
How can you manage your time efficiently? Good question and believe it or not but you have to learn the how-to … 
Everyone talks about working smarter not harder that sounds great and can be looked from different perspectives. But how do you actually put that into action? Have you heard about the 80/20 Rule?
1. Prioritize on what's important. Easier said than done. It all comes down to making decisions. 
Write down all the things you want to get done for the day.
Everything from writing content, researching the projects, balancing the chequebook, planning a campaign, answering emails, communicating on social media etc.
b. Assign a specific time to each task. Between 15 min and 4 hours.
c.Select a task and use a timer like your phone or clock. Try to finish that task as soon as possible. ( that means you will NOT answer the phone, not get up for a drink, you do not surf the social media, none of that you stay focused on the task.
If your task is 2 hours then you should take a 5-minute break after a 30-minute interval. That way you are more inclined to continue in an efficient way and get the task done. This is called Timeboxing.
So do you think that works? From my experience, it works for 2 weeks on and off and then you are back at the drawing board looking for something new.
The problem with all the time management programs is that it all starts with tasks and no one ever talks about your brain and mind. Because those two are the ones who make things happen. Your Brain is the key for you taking action. 
Not your piece of paper or google calendar that are just tools to help you to organize but achieving these goals that begin in your head or better say brain.
One program I have used for 3 years now and I have to say it works well and all the task  I set out for me in one day, I achieve. I even learned to differentiate between timewasters and efficient productivity tasks.
It is the Brain training from John Assaraf. " Winning the Game of Money"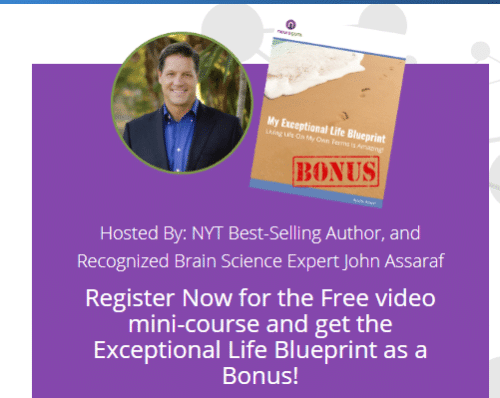 What I have learned in that program is that I am in charge of my Brain and Mind. When I set a goal than my Brain and Mind will do everything to achieve that. It is like you go into the gym and you build up muscles and that will help you lose weight.
The same goes for your Brain and Mind. You need to innercise it to build the strength to do what you set out to do.
This video series is free and it will show and help you with how and why you are not achieving tasks set out in time management schedule. 
Here's what you'll learn in this FREE 3-Video course:
The reason why you must first gain clarity and focus on your goals before you can achieve them.
How you can use "The Science of Motivation" that guarantees you'll achieve your goals. Every. Single. Time.
How to use the S+T+T process to simplify your goals so you will automatically do what you need to do
Why old-school personal development goal-setting techniques can sabotage your success and what new research shows us to do instead
Whether you want to earn more money, become healthier than ever before or find the love of your life, this science-based course will show you how to use your "emotional computer" to have it all.
This video series is free and does not cost you anything. Spaces Are Limited. Claim your spot now.

Anyone who loves to procrastinate is now able to overcome the lack of inconsistent time management. It all begins in your mind.
I know what you think now another program, no really trust me this is the foundation to learn and go through when you want to manage your time and achieve your goals every time you set them. I am not joking.
This video series is free and you have nothing to lose only to gain more knowledge.
Your special bonus Free Life Blueprint by John Assaraf. Yes, it also free.
If you do not want to join or if I can not convince you to take the free video series than I have a few tips to help you.
Outsourcing and Delegate your work. 
Think about outsourcing the tasks what you don't like so much and the tasks that take you ages to complete. Not everyone is a professional in every field. Procrastination comes up because there are a lot of tasks that need to be done but we will find ways to get around it and find always something else to do, why because we don't like to do them. This way you are able to manage your time wisely.
There are plenty of reasonable possibilities to outsource daily work tasks what do not require many skills but are time-consuming.
Check on Fivrr, Upwork. Freelancer, etc. 
 Control your Interruptions
By far the biggest challenge is getting interrupted constantly, but to be very frank we allow it! Someone comes into your workspace and says "Do you have a minute"? We never say " No I am busy" 
Because you are a nice person you say "Sure come on in." Bad move. Now you have given away your time. What you can say is "I am in the middle of something — can you come back in an hour?" Now you are doing something brilliant — negotiating for time. via Managing Time Is the Biggest Struggle Facing Entrepreneurs. Here's What to Do About It.
It is so easy said, but the only way to do this and actually get going is either you create a home office where you can close the door and work in peace, or you need to set rules so everyone understands that when you are working at home, you are actually working and need to get things done.
How you do that, use the time to block method. Have a calendar visible or share through google calendar or Trello and let everyone know your time schedule. People will respect that, and in the long run, it is already 20% what you achieved in your time management. Scheduling time is a great way to achieve your tasks. 
Register Now for the Free video mini-course and get the Exceptional Life Blueprint as a Bonus!

Your future is created by what you do today, not tomorrow, so focus on being productive instead of being busy.
Stay tuned in to what's important and delegate, eliminate and accelerate as part of your daily processes.
Time management can be as complicated as you want to make it, but I highly recommend this 3 video series from John Assaraf. It is worth doing.
A well-organized Entrepreneur finds time for everything that's important, which in turn leads to effective action, productivity and ultimately success.
Entrepreneurs who do manage time efficiently are on the way to succeed in this business.
Am I wrong when I say that you quit your 9-5 Job and became an Entrepreneur to have a lifestyle you always dreamed off?
You did not become an Entrepreneur so that you can work around the clock. Remember why you become an Entrepreneur and wanted to escape the 9 to 5 Job.
Have your goals in sight, and do think that working 24/7 is not what you signed up for when you became an Entrepreneur. A Secret is being productive and not only busy.
A smart way to tackle Time Management and Goal achievement is investing your time and gain the knowledge to manage your time. Time Management and Goal achievement is a big part of an entrepreneurs life. 
Register Now for the Free video mini-course and get the Exceptional Life Blueprint as a Bonus!

If you know someone who is interested in Time management and goal achievement please share my post.
What is your idea about time management and goal achievement what do you use and do you agree with me that all starts in your mind and brain? 
See you and all the best Sylvia