What is a good Mentor?
If you want to go from A to B then you have to look for a person called Mentor but he should be already there. If you want to reach your goal.
So what is the definition of a Mentor?
A Mentor is a person that teaches you the knowledge what you acquire. The definition of a Mentor according to the Cambridge Dictionary is "A Person who gives to another less experienced person help and advice over a period of time."
The Problem with most Mentors in online Marketing is, that there are only a few good ones who really have done the work and are successful. A lot of the mentors are actually getting rich from the courses they are selling. They did not make the riches through the Internet.
There are still some people out there I do respect highly.
Gary Vaynerchuck is a great Entrepreneur with lots of experience.
Tony Robbins is a great life coach.
Chris Duncan is a great Life Coach and motivational speaker.
The list can go on.
How can you be sure when choosing or looking for a Mentor to chose the right one.
What should you expect when looking for a mentor? How often should you come together for training, what are your goals? Do you really want to have a mentor you pushes you and brings out the qualities that you did not even expect to have?
1. Who should your mentors be, and how do you find them?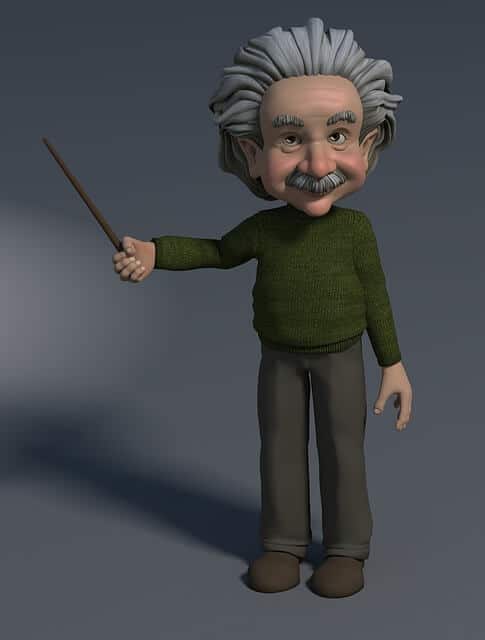 Public Domain from pixa bay

Einstein was one of the  great Mentor's who lived on earth
First, you need to determine your values (they can be aspirational values — values that you are striving to achieve), or they can be values that are clearly part of your life now.
Next, you need to think about your personal and professional goals. Have you noticed that many successful people tell people to set goals? There's a good reason for it — they work! So think about yours before you look for a mentor.
Once you've looked at your values and thought about your goals, then, look for people that you believe embody those values and goals. Try to "network up."  via 4 Questions to Ask About Networking Mentors
When I was looking for my Mentor I was looking for someone who had and was already in the place I wanted to be. Be aware that being mentored by a great mentor will not be cheap unless you can afford it you might have to find someone who is in your league and in the reach of your wallet. You can talk to people you have met and would be happy to be your mentor. There are people out there who have a lot of knowledge and feel honoured to become a Mentor.
A Great source for books used and new click here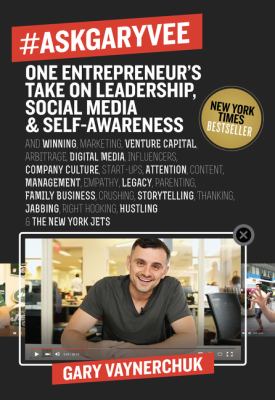 2. Should the relationship be formal or informal?
It is not either/or. It is both/and. Both can work. I have had many, many informal mentoring relationships, as well as formal ones. I'd recommend creating a formal mentoring relationship for about a year (if the prospective mentor is willing), then let it transition to something more casual over time. If the mentor is only available informally, go with that. via 4 Questions to Ask About Networking Mentors
You have to think about it, the person must be in harmony with you, and both of you should respect each other. It is no good if after a while you think the mentor is too strict and he thinks you are too lazy or the other way around.
3. What should you expect from your mentor, and what should they expect from you?
It depends on whether your relationship is formal or informal. In both cases, you want the relationship to be congruent with your values and goals. It always comes down to that. Formal relationships should have structure and processes in place. They should include regular meetings in person or by Skype (generally monthly). There should be a set objective or topic to discuss at each of these sessions. via 4 Questions to Ask About Networking Mentors
Your goals should be written out and a timeframe should be attached to it. You can send Questions and problems you encounter in advance before each meeting so your mentor has time to prepare and the meeting will be efficiently executed.
4. How do you both determine whether the relationship is working and when it's time to move on?
As long as you continue to receive value from the relationship and/or give value to the relationship — it is working. I have had some mentoring relationships where I started as the mentee, but it evolved over time where I was a peer mentoring my mentor on certain issues. That's when you know you've developed a long-term friendship. Ideally, a strong mentoring relationship evolves into a long-term connection and friendship. via 4 Questions to Ask About Networking Mentors
If you tell your friends that you have a mentor you might be surprised to see how many people think it is a waste of money. Unfortunately, not everyone is open to receive mentoring and pay for it. Most of them do not understand that the mentor is actually spending his time to teach the student. A good Mentor will go above everything else and will make sure you will excel in perfection.
It is also a good knowledge improvement for a mentor to teach you as over time the mentor will gain more knowledge as things are changing especially know in this networking world. The digital age is moving so fast, and what was yesterday it might not be in today. Just have a look at Facebook, a couple of years ago all the younger generation was on it now there are only the parents of the younger generation on it. So where does the younger generation hangs out now at Snapchat?
The Best Mentors Think Like Michelangelo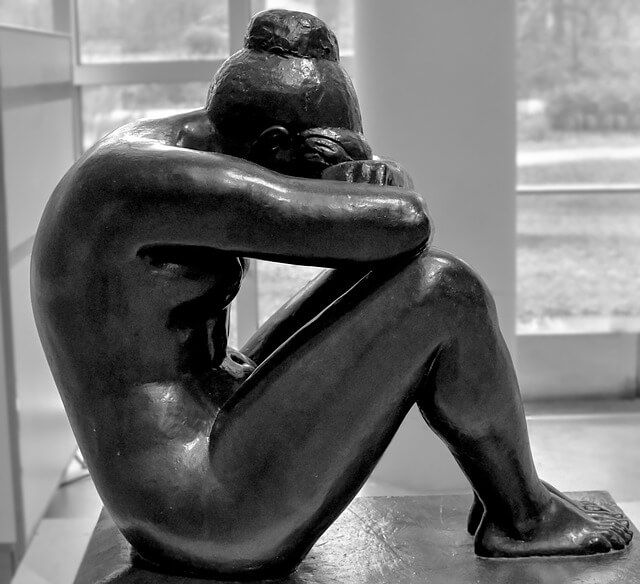 Public Domain from
pixa bay
Michelangelo approached the craft of sculpting with the humble conviction that a unique and beautiful piece of art already existed within the stone, and his job was only to release it. We think the best mentors approach their art in the same way.
Social psychologists have already confirmed that in the best romantic relationships, partners sculpt one another in such a manner as to bring each person closer to their ideal self — the person they want to be. Termed the Michelangelo phenomenon, a skilled and thoughtful relationship partner becomes committed to first understanding and then reinforcing or drawing out another's ideal form. But a skilled mentor can also affirm another's ideal self — that unique, promising, but the vulnerable form that might be hidden from view. via The Best Mentors Think Like Michelangelo
How exactly can a mentor develop a vision the mentee ideal self? Not everyone can become a mentor and it takes skills and natural talent, as well as the heart, has to be in teaching and mentoring. You must love to share information with others. It becomes like a prayer for a mentor to teach the student and hold for him only the good in hands. The mentor must have lots of passion to invest his time into a student. The Mentor must have a clear vision of where his students will be in 6 months and understand the goals the students have set.
Setting goals are easy to achieve them is another thing. It is no use setting goals when you know there is no way to achieve them. 
Do woman have a harder time to find a mentor than men?
Research on cross-gender mentoring reveals that women face more barriers to finding a mentor and that even when they do, they may reap a narrower range of professional and psychological benefits. One reason for this may be that when it comes to key interpersonal skills such as listening, men sometimes struggle with the sort of active listening required to help a mentee gradually unearth her ideal self. via The Best Mentors Think Like Michelangelo
How would it work when a woman mentors a man, or a younger men mentors an older man, the same goes for a younger woman mentors an older woman. Would there be differences and dislikes during the mentorship? I guess yes, there would be. What do you think?
Would you say that men are more in general task orientated and woman, in general, are more relationship orientated? Men have a hard time to really listen to the woman they mentor, as the brain of a man and a woman has different wires or functions in a different way.
Brain differences between Genders. Do you ever wonder why woman and men think so differently?
Male brains utilize nearly seven times more grey matter for activity while female brains utilize nearly ten times more white matter. What does this mean? 
Great mentors are often given to crafting bold, even audacious pictures of where a mentee can go in their career. For instance, Sandy Stosz, a Coast Guard three-star admiral, recently told us:
[My mentors] gave me opportunities I hadn't thought about. They gave me a chance to look beyond what I had as my vision, which was just becoming a sailor and commanding a ship one day. They helped me look at a bigger picture, not just the Coast Guard but the entire Department of Transportation. Those two men showed me that there's more out there than just settling for going to sea, that there are special jobs and possibilities I hadn't even considered.
In the end, a great mentor will honour the mentee's ideal self and career dream (not the one he's invested in or the one that mirrors his own career).
Thoughtful sculptors use the tools of patient listening, Socratic questioning, unconditional acceptance, and generous affirmation to help draw forth the dream, name it out loud, and then set about championing mentees' efforts to get there. via The Best Mentors Think Like Michelangelo
If you are looking for a mentor for Network marketing please read my blog. This Network is actually like having a mentor on your site. The community of one million members is great in supporting each other and mentoring the group.
Do you have what it takes to be successful? Would you say YES, NO, MAYBE, …
What is your opinion, do we judge when we see a young mentor who will teach us the Network Marketing and we say 15 years older. Would you accept a younger person as a Mentor? Please let me know what you think.
All yours Sylvia
A great resource for books if you like to be your own mentor. I read one book each week. I have lots of interests but I love books about Mind-Body-Spirit.
Click here to see my source on new and used book. 
Join our facebook group my freedom lifestyle biz for news and tips to succeed in online marketing