Twenty 20 is another Platform for photographers and armature photographers to sell their photos.
One thing you should know in advance about this app is that it is only available on IOS.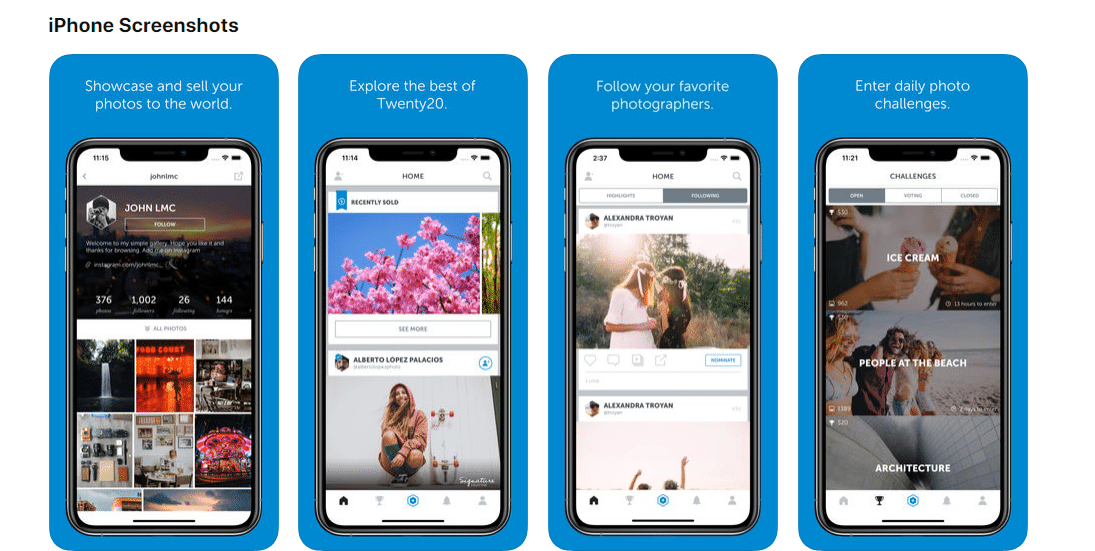 Another way of turning your hobby into a business.
With Twenty20, you can upload photos taken from your mobile device to the website or the app. When your photo is sold, you get paid.
This app is perfect if you love taking photos or great snapshots. You only have to consider that you will not get rich from selling photos, but it can be good pocket money on the side.
What or who is Twenty20?
Twenty-20, the co-founder is Matt Munson.
In the beginning, when the company started, it started as InstaCanvas, where Instagram users and mobile photographers could sell physical images of their work.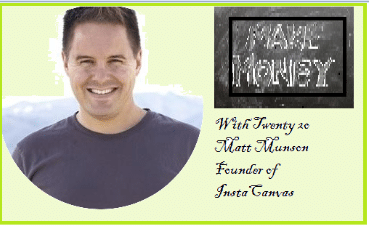 Matt Munson, Founder of InstaCanvas and Twenty20.
Twenty20 did not intend in the beginning to become a Photography agency. Over time as the user base started to grow, Instacanvas was evolving in a different direction. The product from Twenty 20 began to change from a transactional platform selling physical prints to a creative community of photographers. That is what Twenty20 is today.
How does Twenty 20 work?
#It is simple you download the app from your App store at  I tunes and install it on your mobile device.
#The app is free, and you need to create an account on twenty20 if you want to sell your photos online.
#When you sign up as a seller, you will select I am interested in selling my photos.
#What is essential to know is that the company only has a referral program for buyers, not sellers. You need to be registered as a buyer to join this referral program.
#Brands and companies love to buy authentic lifestyle photos of everyday people.
#Be aware that every photo you upload will be for sale.
What Photos can you upload?
#Lifestyle, fitness, food, family, technology, modern business, drinks, travel, health, Celebrations, and holidays.
#A good idea is to use keywords when you upload the images. It makes it easier for people to find what they are looking for. Just think of yourself when you look for a photo on a Royals Stock Photography site how you search.
#When you upload photos and images with people in the picture, you need to have permission to sell the photo.
#Read the instruction and go for the training session as you will understand what hot images are, what is selling, and what is not.
#Twenty20 is also holding different challenges. You can participate in any challenge; just follow the requirements and rules.
#With the different challenges, you can earn extra money.
# You can retain all rights to your images even when the image has been sold.
#You can sell your pictures repeatedly, which will keep earning you money.
# You can share your picture gallery with anyone by email. How do they find you? Send them the name of the site and your username.
I know you are waiting to understand how you can make money with Twenty20.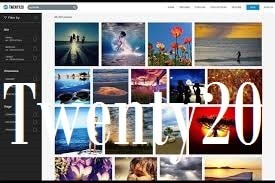 When you sell your photo, you will get a commission from the sale. As I said before, you can sell your images over and over. For each picture, you will get a commission of 20% or USD 2.
When you participate in the Challenges, you can receive a reward or money. If you are the lucky winner of the Photo Challenge, you will receive the whole amount that is offered for that challenge.
Commissioned Work: When a brand or company engages you in a project. The brand or the company will pay you 100 %for the photos you take. That means you earn 100% of it.
Paypal makes #Payment.
#There is no payout minimum.
#Twenty20 pays only once a month, and that is every month before the 10th.
Twenty 20 is a great app to use when you want to make some money selling your digital images.
The Platform has been around now for a while since 2012 when it started with InstaCanvas.
Besides all the other platforms like Snapwire, Scoopshot, Foap and others,
Twenty20 stands out as it has a unique platform to display your gallery.
On each image you upload, you will make a commission when sold.
Another benefit is that there is no minimum payout.
Lots of photographers love the feature of the Photo Challenge.
Twenty20 pays you 100 % of the reward. Some companies take the commission from the Photo Challenges when you are the winner.
What are the Pros of the Twenty 20 App?
I can say it is an App that has been around for a long time. It is real.
Proven to be real and can sustain the users and payouts.
Photo Challenges are rewarded, and you can keep the whole winnings.
No minimum payout.
It is promoted and used with ProfitsGram.
What are the Cons of the Twenty 20 App?
People switching to Snapwire, Scoopshot, and Foap.
Payment is only once a month before the 10th.
Pays $2 or 20% per picture.
It takes a long time to make a decent income.
Only available on IOS. (please let me know if that has changed)
My Rating for Twenty20 App.
Overall if it is a hobby and you do not mind the work, you can earn decent pocket money but not a sustainable income. If you rely on it as an income source, then I have to say it is hard to make a sustainable amount with $2 a month.

I believe I can give Twenty20 a 3-star rating as there are some more flaws with the app, and it takes a long time to make any money.
 Imagine how many pictures you have to sell to make a decent income. Unless you become famous like American conceptual artist Cindy Sherman, Eliott Furness Porter, an American photographer best known for his intimate colour photographs of nature and Frans Lanting, a Dutch photographer specializing in wildlife photography. 
When you want to make decent money, substitute your income,  improve your lifestyle, or think of working for yourself, I recommend Affiliate Marketing.
One thing I can tell you is that you must be serious about it; treating any online business as a hobby it will not bring you the money you expect.
Yes, there are sacrifices when you do online business.
My recommendation for anyone who wants to make money online in the long term.
There is a simple reason for it…
#There is no recruitment of staff involved
#No MLM direct selling
#You create and build your passive income in your own time and pace
# No inventory needed
#There is no need to invest thousands of dollars upfront
#It is free to get started
#so much more
Imagine you can start an online business and you can earn the same or more as your monthly salary in half the time working. Would that be something for you?
Want to know how you can make money online? Click here…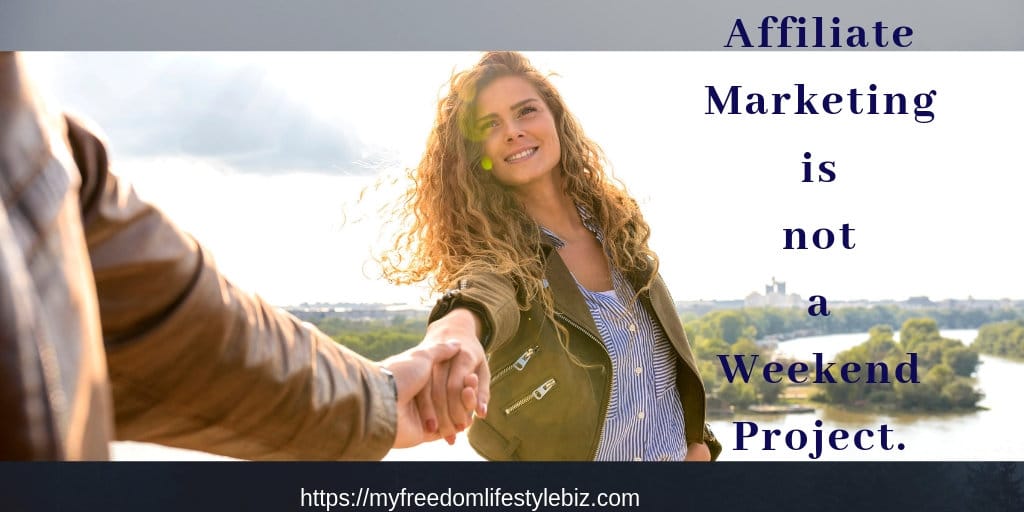 Please like and share our blog. If you have questions, please feel free to comment.
All yours
Sylvia