Law of Attraction Secret Revealed: Create the Life You Want in 60 Seconds.
Do you believe in the Law of Attraction? Napoleon Hill wrote a book called "Think and Grow Rich", he was one of the first to write about it.
"Cherish your visions and your dreams as they are the children of your soul, the blueprints of your ultimate achievements." by Napoleon Hill 
Another author Joseph Murphy called it "The Power of Your Subconscious Mind" For him the secret to the law of attraction is your mind.
This blog writes about the Law of Attraction but not in a way as you can read it in books, I wanted to bring it over as I see it and I use it in my daily life. We are all busy each day and I have managed to bring it into my life so that it does not become another stress factor to do it.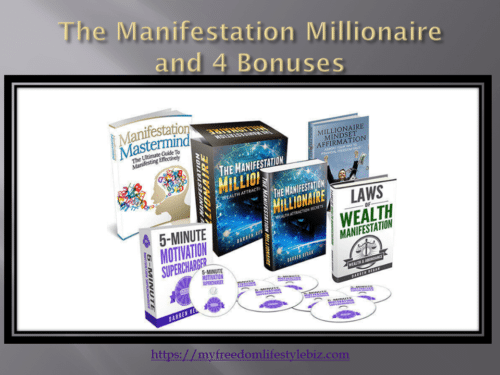 So what is the secret to the Law of Attraction?
I believe in the " Law of Attraction?" I always did, my grandmother always told me when I was growing up.. and I was asking her what I would be when I grew up. Every time she answered me:" You can be anything you want, tell the Universe your dreams, believe in it, and the Universe will make it happen. Whenever my Grandmother said this to me, I was happy and excited about what would life bring for me.
I started dreaming about what I wanted to be. I imagined travelling the world and living in a foreign country. Well, I am living in a foreign country, and my job requires me to travel around the world.
Mind over Matter 

Your mind is telling you now; that this is all made up to make money. I can tell you that is not made up. Quite a few years ago in 2007 when Rhonda Byrne came out with her book "The Secret, it was a bestseller right away. Millions of people were reading her book. I remember reading that book over and over again, and I have to say I still have it now. When I was reading that book, I thought many times to myself … I know that… I have heard about that… my grandmother came to my mind. She knew it… 
You might have noticed that sometimes things just fall into place or just come out of the blue that a friend you just thought of is giving you a call. Or you just bumped into someone you just thought about it yesterday. Those are experiences of the Law of Attraction in action. Every day there is proof that the Law of Attraction works. On good days and on bad days.
With the Law of Attraction, you can attract both the good and the bad. Have you heard of people who get into a bad relationship over and over again and complain that they always choose the same kind of person? The Law of Attraction is also working for them. Just in a negative way. The universe does not differentiate between good and bad it goes on the energy you are sending out.
Definition of the Law of Attraction by Michael J. Losier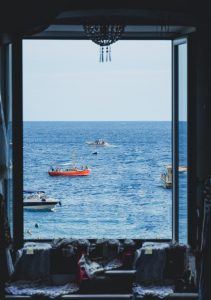 Words are an essential part of the Law of Attraction.
Words can lift you up, and words can be like knives and hurt you badly. At the same time, nice and emotional words can uplift you and let you see the stars. If you use the word " I love you" it triggers an emotion, and if you use the word " I hate you " it also triggers an emotion. Two different emotions.
Words have different meanings to different people, for example when you say the word " money" some associate joy and happiness and for others, it means stress, and anxiety as money is a significant lack in their lives.
To create positive vibrations throughout the day, you have to watch what are you saying. Eliminate trigger words that bring out mixed feelings and sad emotions. I know what you were going to tell me now;  you don't need to change all at once. Just start with eliminating the words "don't" and "not" at the beginning.
If you want to buy an automobile for example then when you are at the Dealer, do not say " Too expensive. I can not afford that car " Instead say what a beautiful car, another time and you mine.
How you start your day is essential as it sets the mood of your day.
First thing in the morning, before you get out of bed.
Start your morning being thankful for the things you have. Start with five things each day. Write them down before you go out of bed to say them either mentally or aloud.
For example.
Thank you for the restful sleep,
Thank you for this comfortable bed,
Thank you for the warm blanket that keeps me warm at night,
Thank you for the air we breathe,
Thank you for your perfect health,
Thank you to my family that supports and loves me,
Thank you for this beautiful day today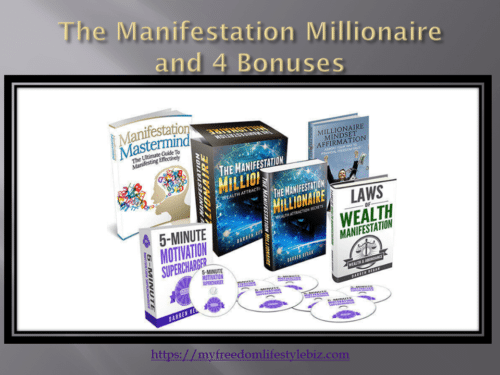 And so on…
do it consistently for 21 days it will become a habit, and you will see how different your day starts each morning. Continues after 21 days to change and add some of the Gratitude affirmations.
The same goes before you go to bed, take five things from the day that you want to be thankful for
Thank you for this beautiful day today it brought me a lot of joy.
I am so grateful that I went hiking with friends today
I loved the dinner I shared with my family today
I loved the smell of the fresh flowers the courier brought to our office today.
Thank you for that soft and cosy pillow I will go to sleep.
Thank you for the hot and cold water in the shower
I love having lots of friends
and so on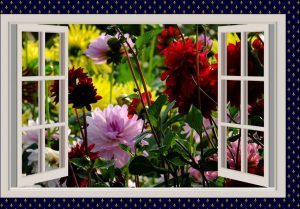 The law of Attraction and a Positive Mindset
If you start your day with a positive mindset the day is set to a different tone, as if you rush out of bed and stress yourself out first thing in the morning. If you are stressed the moment you get up, your whole day will be followed by stressful situations. 
Believe it or not, believe
If you're a natural Skeptic person and you have trouble believing in the Law of Attraction, karma and attracting things then you might use the logical approach on this subject.
Think it over for a few seconds, someone with a positive attitude has less fear than someone with a contrary view. If someone has a very positive attitude, they have less doubt. People who are more relaxed are more successful than People with a negative outlook.
Fear and uncertainty can cripple people. If people let that kind of negative vibration into their lives and feed it on a daily basis that can cause them a lot of problems.
A lot of times we don't even recognise that we are doing it feels as natural as it is supposed to be. We are so caught up in our fears and feelings that it becomes a regular state of mind.
The Law of Attraction Positive or Negative does not care it delivers.
Remember: "It is the absence of doubt that will bring your desire faster. " ( by Michael Losier)
It means you need to eliminate the little voice in your head when doing affirmation and imagine the new life.
I give you a small exercise try it out when you have to drive your car and get a parking space.
Have you ever tried to get a parking space when the parking lots are full and no parking space insight? Try this before you start driving say to yourself, Universe I need a parking space in the city at the parking lot near the Pharmacy (for example)
Think about it for around 30 sec. See your self-driving into the parking space as someone just pulled out of that parking space in front of you.
Let me know if you have a parking space.
To experience positive effects like this in your own life, you must adjust your thinking and your vocabulary. It will not be easy to switch from a contrary view to a positive outlook, but it is achievable.
There are different ways you can do this. I prefer an app on my mobile phone that reminds me to speak my affirmation
You can download the app from Google Play there are different apps, but I like this one as I can use my affirmation and set time reminders. This app is free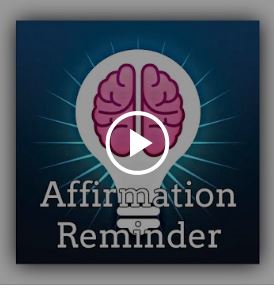 Another method is you use Post-it notes and put them around in your apartment or house. Write affirmations as they have happened already. Instead of post-it notes, you can also use pictures and write on them your positive affirmation. Put them around the house, apartment or office.
Each day, practise imagining what your life will be like. Create it as you go along. If it helps create a vision board.
If you want to be rich and wealthy, then imagine what your life will be like when you are rich and wealthy. Which house do you have, what car you drive, Where do you live, travelling around the world, etc. important is that you use your vibration and senses to experience your visualisation.
Remember: The law of Attraction delivers what you sent out. 
To know whether you are sending out a positive or negative vibration simply take a look at the results you are getting in that area of your life. They are a perfect reflection of what you are vibrating. ( by Michael Losier)
Being able to achieve great things, you must think positive thoughts. Whether you believe it is through attitude or simply through cosmic force you can create the life you want and get what you desire just think the right thoughts mix it with the right vibration and steer it with action.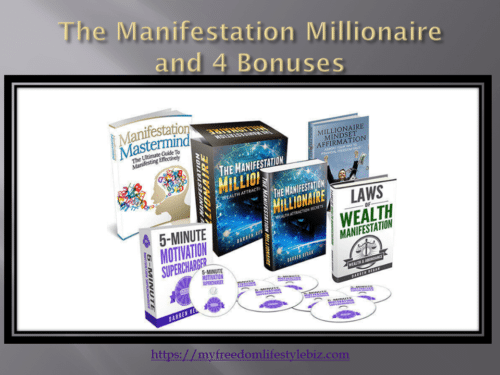 Do you use the Law of Attraction in your daily life? Did you like this Post? How are you using the Law of Attraction?
also, read:
Is the Law of Attraction a Universal Law 
Do you have what it takes to be successful take the test click here 
or read on and download the free ebooks below.
" What is the secret to the Law of Attraction" Please share with us your experience. I love to hear from you. Do you believe in the Law of Attraction? Have you tried it?
Want to know more about the Law of Attraction read my blog
How to manifest the life of your dreams. A Review of the Manifestation Millionaire. Can it transform your dreams into real life?
All the best and have a wonderful day ahead of you. Remember everything is always working out for you. The Law of Attraction will attract what you set your emotions for.
Sylvia
It will show you how to train your Brain.
Please join our Facebook Group, My Freedom Lifestyle Biz