Vision – Dream Board workshop in Singapore.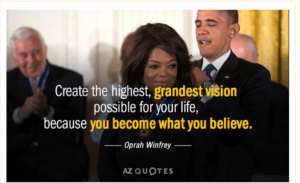 "Create the highest, grandest vision possible for your life, because you become what you believe" ~ Oprah Winfrey
Do you know what a Vision Board is?
It 's a way to manifest your dream life. When you make a Vision Board, you get clear on what you want to create in your life.
What is then a Vision-Dream Board workshop?
In the Vision -Dream Board workshop we create a vision board. Your Vision board and you can put on it whatever you want or you dream off.
Ok, you think I can do that at home … yes, you can but for a vision board to work it needs a few ingredients like a good cookbook recipe. I am sure you know this you went to a party at a friends house and you ate there a delicious food. You ask your friend for the recipe and she passes it to you.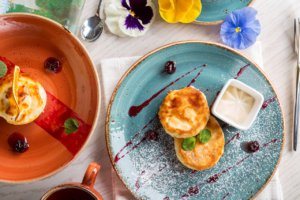 Now at home, you try it out and it you reallly look forward to the food what a surprise it does  not taste so delicious as it tasted at the party from your friend.  You start to wonder what went wrong, you go over the recipe and all is correct you especially used a kitchen scale to measure all the ingredients right. Hmmmmm …. so what is the missing ingredient?
That is the same with a vision board there are secret ingredients to make the vision board work. Find out and join our vision-dream board workshop.
Have you tried the Law of Attraction?  If yes did it work for you?
We all have fleeting ideas of what we want to be, do or have in our lives. But most of the time they just remain …fleeting ideas.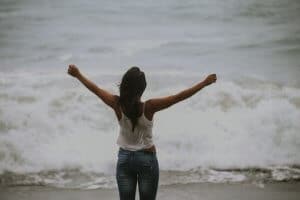 When was the last time you dreamed about your life? I mean what you wanted in life.  Somehow we lost this dreams or did you live your dream? Did you know only 20 % of the people will actually live the life they always imagined?
Who has the time to intentionally get clear about what you want?
So …WHAT DO YOU WANT?
Health

Money

A boyfriend

Marriage

Travel around the world,

Buy your dream house, Apartment

Have a better relationship with your spouse,

A new car,

A new job or promotion

Start your own business,

A happier life,

A new computer, 

A better relationship with your kids 

Relationship improvement with your extended  family 

Become a better person / less stressed 

lose weight

not to procrastinate anymore

getting things done 

………………… the list is endless.
We go along day by day unsatisfied and deep down we think sometimes is that what I am supposed to do here. Can you relate to that?
Come and join us, take the time and create the vision of your life you always dreamed about. Take the first step to change your life today. I don't ask you to move mountains… I just ask you to become happier… but if you love to move mountains you know everything is possible. 
Click here to join the Vision /Dream board  workshop on  17th of November  2018 in Singapore


We come so far that Science surprisingly supports that you can intentionally create the outcomes by using a simple tool…
John Assaraf imagined his dream house on his vision/dream board. 5 years later he is living in his dream house. 
The Formula for A Vision/Dream Board = the visual creation
                  ……………….mix it  with attention and vibration
add the emotional energy  =  the Law of Attraction in Action
Come to our Vision/Dream board workshop on the  9th of November  7 hours of full power, clarity and to find your inner self.
Click here to join the Vision/Dream board workshop on 17th of November 2018 in Singapore
I am sure you are looking for the price tag we have early birds for $297. 
I will only accept 30 people. I don't create scarcity but out of experience 30 people are a good mix of different personalities and it is a good size where I can interact with everyone.
What is a Vision/Dream Board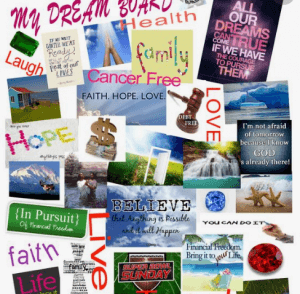 A vision/Dream board, at its core, is a visual, emotional, representation of all the things that you want to do, be, and have in your life. It's a daily reminder of those things. Something you can look at every single day to remind you of your deepest desires…. and it's powerful it is the creative manifestation.
As someone who has made many of my own Vision/Dream Boards and still doing them  ( manifested amazing results in my life!),
I've learned it 's so much more than just cutting and slapping a picture onto a cardboard or poster board. It's a powerful way of connecting with your inner self, on a level you never imagined.
Find out what is your true desire and inner calling. Go on a journey to discover yourself.
Join us on the 17th of November from 10 am to 6 pm. 
Create your dreams and live yours in the real world.
Click here to join the Vision/Dream board workshop 9th of November 2018 in Singapore

 What will  you get 
Find the clarity on what you really want (your dreams this is all about you ..no more settling for someone else's dreams)

Space, focus and time to map out your dreams and ideal outcomes in each area of your life. Think big

Connection with like-minded people

A method to clear out the natural "blocks " that arise (letting go say goodbye to your blocks,

All the tools and time to create your own powerful Vision Board (you only have to bring a picture or two of your self to put on your vision board, all the other things we will provide. I've got all the materials you need right in the room!)

A vision /dream board infused with powerful energies created by you.

A guide on quick alignment

A focus wheel ( this is an important process to understand what you don't want and what you want instead.) Sounds easy right …wait until you went through that. Sometimes we think we know but then it turns out it is not what it seems.

A full day of energy exciting time and the dream time you never have the time and energy to do. (The very thing you keep telling yourself you'll give yourself and you will do but never do!

Famous Celebrities used the vision/dream board to achieve their dreams.
Oprah Winfrey, John Assaraf, Jim Carrey, Kate Perry, Sarah Blakely ( Spanks Creator ) Ellen de Genres, Whitney Cummings they all have one thing in common! Do you know what…. All have and believe in Vision/Dream Boards.
Watch the video with Oprah and Steve Harvey…
Here's what previous participants had to say: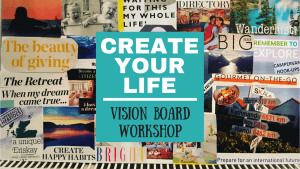 "What I loved . . . was the time for myself, I have 3 kids and a busy husband since I am married 10 years ago, I never really had time for myself. Always something else comes up. This is the first time in 10 years I indulge in a day of dreams and thinking about me … not my kids not my husband about me. I cried the first 30 minutes of the workshop as I had totally forgotten about me and what I wanted in my life. It not only created me a vision board it released me from the chains of not thinking about me. It was an emotional and awakening workshop. I love the clarity session with the focus wheel. -Marissa O' Connor,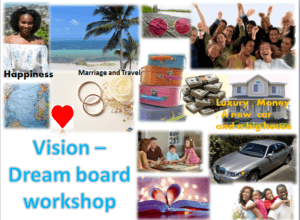 "Sylvia's Vision/Dream Board Workshop just popped up one day on Facebook, I am a big believer in the law of attraction and vision boards. I create them myself on the computer, and I was hesitant to join the workshop. I never understood how powerful a room with like-minded people can be. We jumpstarted our ideas by interacting with each other. It was an emotional journey for some of the participants but when the workshop was over their faces were brighter and they looked so much happier. I AM SO GLAD I DID IT. I got a job promotion a couple of days ago and somehow that was always what I wanted I thought, but when I got it I did not feel the happy feeling somehow I could not be happy. Through Sylvia s workshop, I got clarity and have recognized my blockages. I am working on them now and I believe they will be gone in no time. It was a well-balanced workshop on fun, joy, amazing networking, focus and soul searching.  It brought focus and clarity to me and I feel 20 pounds lighter. LOVED IT, thanks for having me, I will be back for more of this amazing energy! xxxxx"-Sara Tamale
Places filling up fast as I limit the numbers of people attending. 

Disclaimer:
Our vision is to help you bring your biggest dream into reality. As stipulated by law, we cannot and do not make any guarantees about your ability to get results or earn any money with our ideas, information, tools or strategies. Your results are completely up to you, your level of awareness, expertise, the action you take and the service you provide to others. Any testimonials, financial numbers mentioned in emails or referenced on any of our web pages should not be considered exact, actual or as a promise of potential earnings – all numbers are illustrative only. As I'm sure you understand. That being said, we believe in you and we are here to support you in making the changes you want for your life and giving you methods, strategies, and ideas that will help move you in the direction of your dream.