A Website without Traffic is like a Shop without Customers
OH no … I created my website I was so proud and I love it but my website is like a ghost town. No one is visiting my website … I am doomed, with no sales …  You are shattered and you ask your self why? …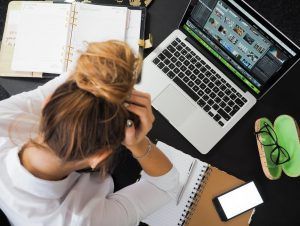 Why no one finds my
website?
How to get more traffic to your website.  W
hen you create a website you must also create Traffic to your site the more traffic you can get the better. 
A Website without Traffic is like a shop or store without customers. It is like walking through a shopping mall. People will walk through visit your website and decide if they stay or leave.
With the innumerable websites on the Internet, visitors won't automatically look for your site, nor will they somehow find it easily among the clutter.
Chances are that you will get zero visitors if you don't drive traffic to your site. Zero visitors mean zero chances to make money online.
Driving traffic will require some effort as well as resourcefulness and creativity. It will pay off in the long term. Hey, who said earning money online is easy. It is like a business like anything else and it requires fine-tuning trial and error.
Website Traffic is the key to your site's growth. When you drive traffic to your website, you have the chance to make more money online."I will walk you through the following sections to help you to understand what it takes to get more traffic to your website. 
Create a system

Know your statistics ( use analytic tools to trace and analyze your traffic)

Create valuable content SEO Optimized

Submit your content to search engines

Share your Content and stay active 

Paid Advertising

Traffic exchanges 

Article and Directory Submission

Video Marketing
What makes a Business and Website successful?
In every Business, there is a system involved. A system is a major criterion for being successful. One major criterion is before you make any money creates value for your customer.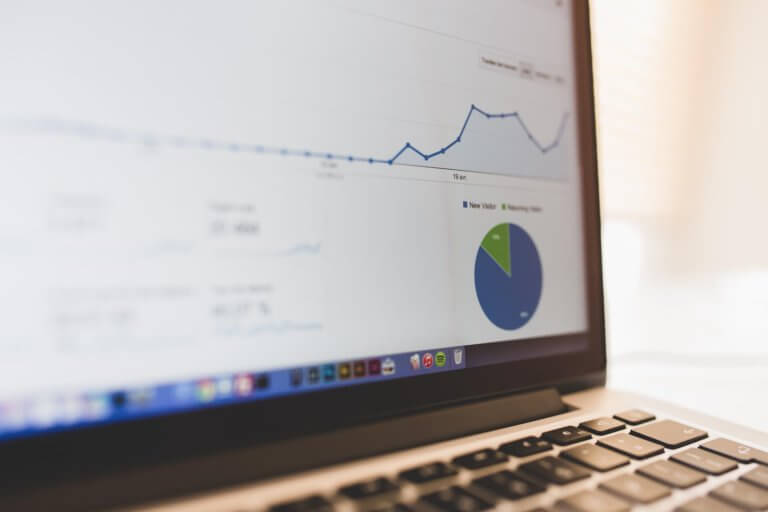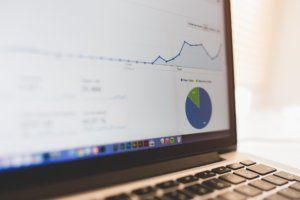 First install a tool on your site to track your visitors a great tool is Google Analytics. 
It tracks all your customers and it gives you special data report from where they are, how long they been on your site and which pages they open. This is important Data for you to know. ( know your audience)
Download my free gift to you. 5 Quick ways to get Traffic to your Website. 
Here are a few essential metrics for you to know
Pageviews

Unique visitors

Average time on site

Pages per visit

Bounce rate

Traffic sources (where your traffic comes from either direct, search, and referral)

Exit pages
If you do not like Google Analytics then you can use another tool like https://clicky.com( this is a great tool it has real-time stats and a heat map)


Start a journal and document your website traffic especially when you post a new blog or put some content up. It is interesting to see the results each day. Do the journal on your computer as I do. 
See what works and what does not work. This way you can find a balance and quickly figure out what your customers want to see and what they don't want to see or are interested in. 
Ok I know People say plugins can slow down the website but there are a few essential plugins you need to have. 
Some plugins are just a must…
Yes, it is said that plugins slow your site but it depends on how the code is managed. 
WordPress SEO by Yoast. It is one of the most downloaded WordPress plugins of all times…
There are still some others but I have the experience with both of them and they are very helpful for SEO. Both have a free version. SEMrush is pretty good and I can highly recommend it. 
Do you have a System?
If the answer is NO … then you need to act. You need a system right now that you can implement right now and you will see your traffic will in a matter of weeks skyrocket.
With the right system, it is not so difficult to increase your website visitors.
I have learned a great system with an online university that has the system already in place, you don't need to reinvent the wheel again and start a system from scratch, use what is already proven with success. Many other people using it. 

At some point in a business venture, we just have to follow the right steps and everything falls into place That happens to me when I figured out what is missing for me and my online business to become successful. My traffic just skyrockets in weeks and I am happy to say it works. This is training from WA  How many keywords should I use per page.
 My traffic numbers have grown and still grow in a normal range. Thousands of people have used that system and it works.
Download my free gift to you. 5 Quick ways to get Traffic to your Website. 
Create Valuable Content
Create actionable content, there is a lot of content on the net some content is really good and some is just money –craping content.
Find out what your readers want to read, don't write what you want to write. Content is all about what people are interested in.
Rework your content if necessary. I remember when I started to write my first content and I go back and look at that boy I thought to myself need to change that. 
But hey this is part of learning and if you can see how you improve and you are open to learn and take the action you are on the road to success. 
My advice …Do not use Article Spinners or Article Creators in the beginning. Most of those Article Spinners refurbish the content what does not make sense.
Yes, it is quickly created content but you might also make your site look cheap and it will not help you with your branding or your authority. 
If you use an article spinner you need to proofread your content and that takes time.
Most of the time it is written in a way that it makes no sense. Also, the easy flow of the content is not there.
Google can penalize you if they recognize that you use article generators.
Download my free gift to you. 5 Quick ways to get Traffic to your Website. 
People come to such sites ones or twice but then they don't come back. Content is important and the Quality counts not the Quantity.
Here are a few spinners and article creators try them out and see for yourself. 
http://wickedarticlecreator.com/
http://articlegenerator.org/index.php
Optimize your Content with SEO 
Use keywords to write your Content. You can check Keyword tools like Jaaxy or Google Keyword Planner to research your keywords.  A great way to increase your ranking is with long-tail keywords.
Choose a list of keywords with a high search volume and less competition, of course, they need to be relevant to your niche.
When you have inserted the keywords at the pages of your website you get ranked and you can build backlinks on those keywords from other sites to yours.
Submit your Content to search engines. Get them indexed. 
Don't keep your Content for yourself share it and let it get indexed with…
and all the other search engines that are out there.
To see if your site is indexed just type…
 site: and your website address.com  (site:myfreedomlifestylebiz.com)
Submit your content to the search engines that they crawl your site and index your pages.
I assume you know how to submit your website to google and bing.
Good content should have a mix and match.
If you think I can give you a magic formula for content marketing success, I have to say there is no magic formula.
The best is to go with the flow and use a variety in length and format make it as appealing as possible.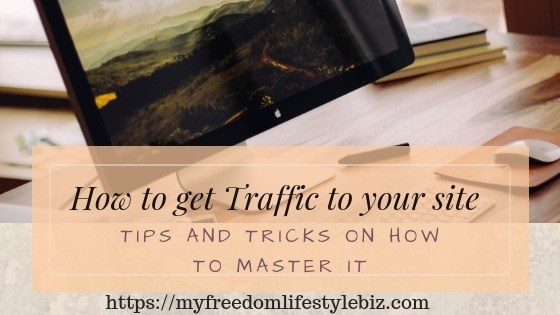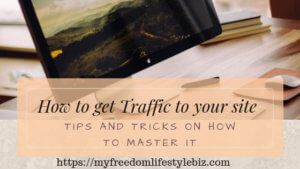 Your audience will have a different kind of readers. Some like the shorter post, some like the long post, some are more visual, some love to watch the videos, some like infographic posts with data-driven pieces for a maximum impact.
Mix it up so you keep your readers, interested and they will come back for more. Please remember the Quality of your content is important too.
Use a Headline tool to create catching headlines. 
Use topic keywords in your headline. Blog post rank higher and better on google. Make clear to readers what are you discuss or about the topic they going to read.
There are free tools out there and some of them are really good.
Ubersuggest from Neil Patel also a very good free tool 
Ubersuggest is actually more a keyword tool, but by looking at other websites you can get a good ideal on creating a good headline. 
https://coschedule.com/headline-analyzer
Share your content on Social Media and get active don't be a sleeping beauty.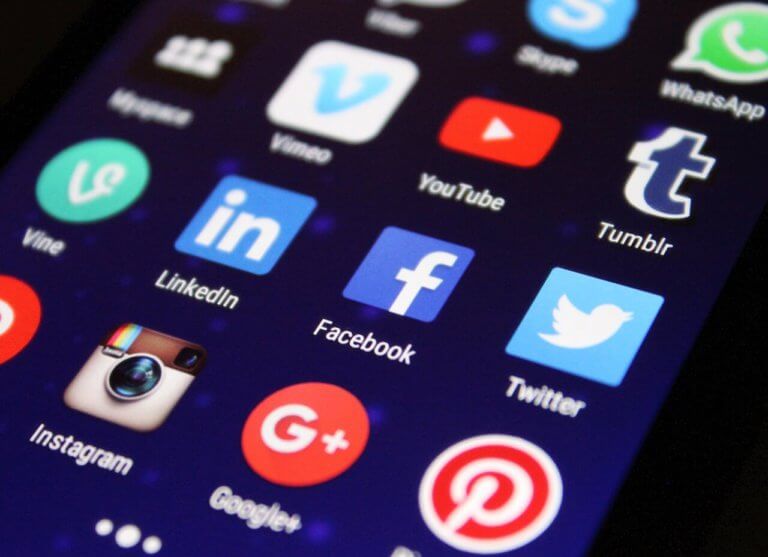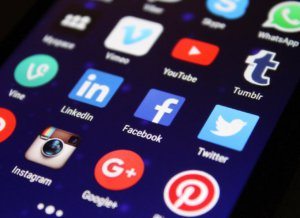 Sharing your content is important, but you need to participate and interact with your community.  It is like customer relations in business. Joining Facebook, Twitter, Instagram, Pinterest, Reddit, Google plus, etc. stay active in that social network and interact with your audience. Got a Twitter account then join the discussion groups with hashtags relevant to your content.
Is your audience leaving comments on your Facebook posts? Reply to them start a conversation.
People will stop participating if they see you only post and you are not active.
Share your content on a regular base. It is now more simple as you can use plugins to install on your site and you set them up and they will share your content automatically.
Download my free gift to you. 5 Quick ways to get Traffic to your Website. 
A great tool what is free is Sumo http://page.sumo.com/gosumo
Another one I use is Blog2 social
Paid Advertising
The most obvious is the paid search. ( Paid Advertising)
You can get paid search on Google,  social media advertising, display advertising, and solo ads all are excellent ways for attracting visitors to your site.
It helps to build your brand and to get your website in front of people. If you are new to paid advertising I suggest you get some training first otherwise you might lose your money for nothing.
If you are familiar with paid advertising than adjust the ads to suit your budget. 
Be clear about your goals on advertising who you want to target and what you want to achieve. ( Just want to get more traffic, or do you want conversions . ) Each Advertising  Channel has its pros and cons, think carefully about your goals and objectives before you spent your money.
You need to target high commercial intent keywords as part of your paid search strategies if you want more sales to your site.
Start with 3 to 4 ads run them a couple of days on a minimum budget and see how they perform. Fine-tune the best ones and used them for a bigger campaign.
One last advice … Keep a journal on your ROI( it helps to track your campaigns.)
Email Marketing and Freebies also called Lead Magnet.
Don't let your visitors leave your website empty-handed, offer them some freebies in the form of e-books, planners, downloadable video, strategies sessions of 15 minutes content there are so many options.
With your freebies, you can create an opt-in form and collect their email address this way you will actually have recurring visitors and income.
Create Newsletters but please don't spam them. For me, Spam is a no-go. Take into consideration that they are the same as you and will unsubscribe if you overdo your campaigns.
To collect your emails you will need an autoresponder. I can recommend Get response it is free for the first 30 days and with it, you can do great newsletters and the email campaign is easy to set up.
Use Content Upgrades.
What is a Content upgrade? It is an incentive that compliments one of your articles. It can be a worksheet, a planner, a spreadsheet, a cheat sheet, an app, anything you to compliment your article.
People are more compelled to opt-in with their email address as it is integrated with your content.
Traffic exchange
Another tool that is popular is a traffic exchange. How it works it is simple and plain and you have to choose a good traffic exchange site as a lot of them out there are not really helping your site in the long-term. 
As a website owner, you are able to sign up for any traffic exchange program.
In the traffic exchange program, you earn credits by visiting other sites sometimes for 10 or 20 seconds.
The credits will be used by the Traffic exchange program to sent other members to your website.
All the websites in the Traffic exchange program will have then increased website traffic. This is the same way as link exchange works.
It applies the same concept the only difference is that you can exchange links with other sites that complement yours. This link exchange will drive traffic to your website through direct links or through the improvement of your search engine ranking.
Article and Directory Submission
Also, effective ways to drive traffic to your site is through Article and Directory submissions.
Submit Articles with content related to your site, and these articles will drive traffic to your site through a link in the end.
Directory submissions are very efficient in driving traffic to your website because it is most likely targeted.
There are different ways out there to drive traffic to your website. Those tools help, not only driving traffic but also to maintain your traffic.
Use some of the tools what you feel comfortable with and track and document what works for your niche and what is not working.
I am not a big friend of traffic exchanges but if I need to boost my traffic I will use them.
Download my free gift to you. 5 Quick ways to get Traffic to your Website.
When you are finished writing your content go and submit your post URL to a ping service. Why should you ping your site or blog? The URL will be submitted to different search engines and get indexed.
It is a tool worth gold in the SEO industry… It will index your URL or backlinks very fast and it is done in an easy way with those tools.
Did you know that nearly 80% of backlinks on the digital web remain deindexed due to neglecting? It also means that most of the SEO campaigns fail and they don't see the result they expected.
What is a Ping Service
Ping sites are a kind of online-based tool that submits your URL to several search engines, directories, content aggregators, communities and other places.
Pingler.com( it is free but you can also subscribe and use the plugin for your site) I use it and I am very happy with it. It has much more to offer than just the ping service.
Conclusion
To earn an income online, especially when you have your own website gives you lots of opportunities to make money. 
The Internet itself also offers lots of free tools and tips on how to earn money online.
The key to this is that you need to drive traffic to your website. It is a good idea to use different traffic sources to drive traffic to your site. The only thing you have to do is invest and educate yourself about the different tools and marketing strategies.
The online business can become quite lonely. Especially as sometimes friends and family will not understand what you are doing and will find it strange that the computer is your best friend as you will spend long hours with your computer.
This said it is a good idea to sign up for some forums and other online learning centres to talk with people who have the same interest.
The essential step for every marketer is How to get more traffic for your website. These are basic steps there are more ways to drive traffic I will write this in another post. 
Being an Entrepreneur and working in an online business can be a lonely place. Why I say this, most people who will talk about what you are doing do not understand and think you chase a ghost. 
I am a member of Wealthy Affiliate and I am happy that I did join this community with nearly 1.3 million users. I am also happy for the Live chat and the forum where you can ask questions and members help you if you get stuck. I have learned so much with their Affiliate Platform. 
Download my free gift to you. 5 Quick ways to get Traffic to your Website.
More blogs to read:
The How of Internet Marketing Part 1 
The how of Internet Marketing Part 2 
What is a great Affiliate Program 
How do you drive traffic to your site, please share with us some of your tips and tricks.  If you like this blog, please share and like it on social media. Thank you
All Yours
Sylvia