A Professional and fast way to create amazing lead magnets for your Email and Branding campaign with Designrr.
When you are in Internet Marketing, you know the Dilemma in creating ebooks. Lots of tools are out there to create a good ebook, some are pricey, complicated, and some are just plain useless.

Designrr is one of the latest ebook creators on the market since 2016, and it claims to create an ebook in less than 2 minutes.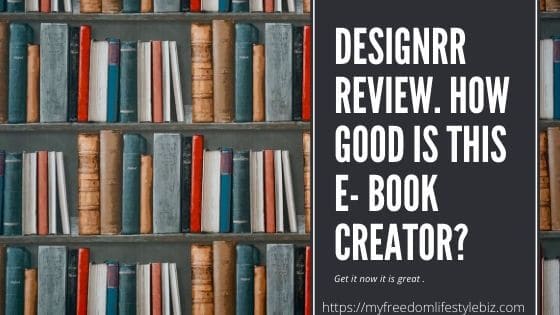 Creating an ebook is not a one time process, after a while, you need to update the content in your ebook and for this, you need an ebook creator that is easy to use and saves you time.

When you land on the Designrr.io website, the first sentence you can read…
Transform your Blog posts, Podcasts, Videos and PDFs into eBooks, Show Notes, Dynamic Flipbooks, Transcripts, PDFs and Web pages. To see how easy it is and what are the pro and cons read on.
Table of Content.
What is Designrr Tool?
Who can use Designrr?
Quick Designrr Features.
How Designrr works?
Designrr pro and cons.
Designrr Pricing.
Designrr Alternatives.
What is the Designrr Tool?
Designrr is a cloud-based software. There is no need to download or install software on your computer. Compatible for Mac and Windows.
Designrr is more than just a design tool. It is an online software platform that cuts down the design process when creating different types of media.
Designrr not only saves time in creating an ebook it even has the features to make it easy in updating your e-book content in a later time.
There are multiple options available what you can do with Designrr.
Who can use the Designerr Tool?
Anyone and everyone is able to use the designrr tool.
Content Marketers,
Coaches,
Course Creators
Ebook Marketers
Coaches
Podcasters
Small Businesses
Webinar Marketers
Brand Marketing
Video Creators
Marketing Agencies
Writer's
Project Managers
and so many more
You can say that if you are doing any kind of content marketing and you do have lead magnets on your site, then you can definitely benefit from using designrr as a way to enhance your email and marketing campaigns. It is a great way to reach more audiences and grow your email list. Designrr gives your ebook a professional look.
Designrr Features the best Parts.
You can publish a podcast as a PDF.
Transform a WordPress blog into a PDF E-Book.
Turn a YouTube Video into a Word Press Blog Post.
Transcribe YouTube Videos into an E-Book.
Convert a Word.doc into an e-pub e-book.
Transform a blog post into a dynamic flipbook.
Convert Podcast into an amazon kindle e-book.
Publish a PDF as a dynamic flipbook.
Transform a Podcast into Blog Post show notes
You can export any file as PDF, Kindle, E-Pub ( i-books) and HTML.
Designrr is a platform for content re-purposing.
Designrr has free optimized conversion templates.
Cover templates can be done in 3 D.
A Rapid e-book maker.
Cloud-based software. Works with Mac and Windows.
A flexible and creative tool.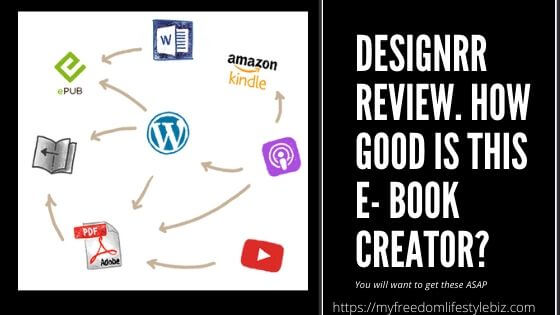 What are the benefits of using Designrr?
Create Ebooks in Minutes
100 Project Templates
720 Google Fonts
Unlimited Copyright Free Images
Publish  Unlimited Ebooks
FREE Commercial license
Easy To Use
Save $300 on expensive Design tools like Photoshop and Indesign 
Save hours of writing from scratch
Avoid technology overwhelm with this easy to use & fun online tool
How does Designrr works?
First, you need to log in with your username and password. If you have not yet signed up click here to go to designrr.

1.Click on create new project.
Choose the source of import you want to take the content from. You can also write your content from scratch.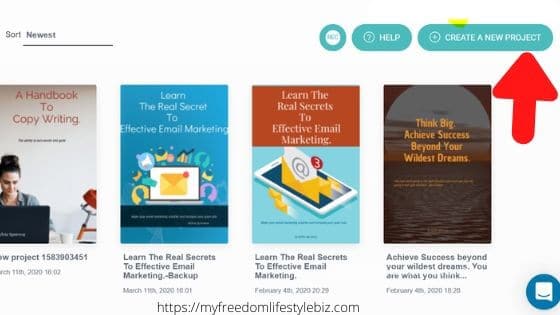 Choose your source of import.
Designrr takes your content directly from your Website, Microsoft Word, Apple Pages, Google Docs or any Editor and converts it into a stylish, beautifully designed ebook ready for you to use to publish.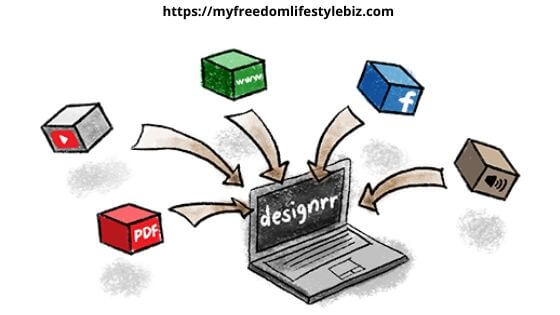 You have choosen your source and I have chosen PDF.
Then you need to type in Title … and Footer link as well as the source of PDF either from your computer or from a URL. Then you click next.
It will take a bit and the import will be done. When the import is finish you can choose a cover template. There is a free media library available for cover images.
Now you need to adjust the pages and the page numbers and align the text.

When you are finish with aligning your text and pages you can save your e-book.
Tip. Save from time to time your work as sometimes you might push a button and you will lose your work when you have not saved.
After that you can check the preview …. to make sure all is aligned and looks good.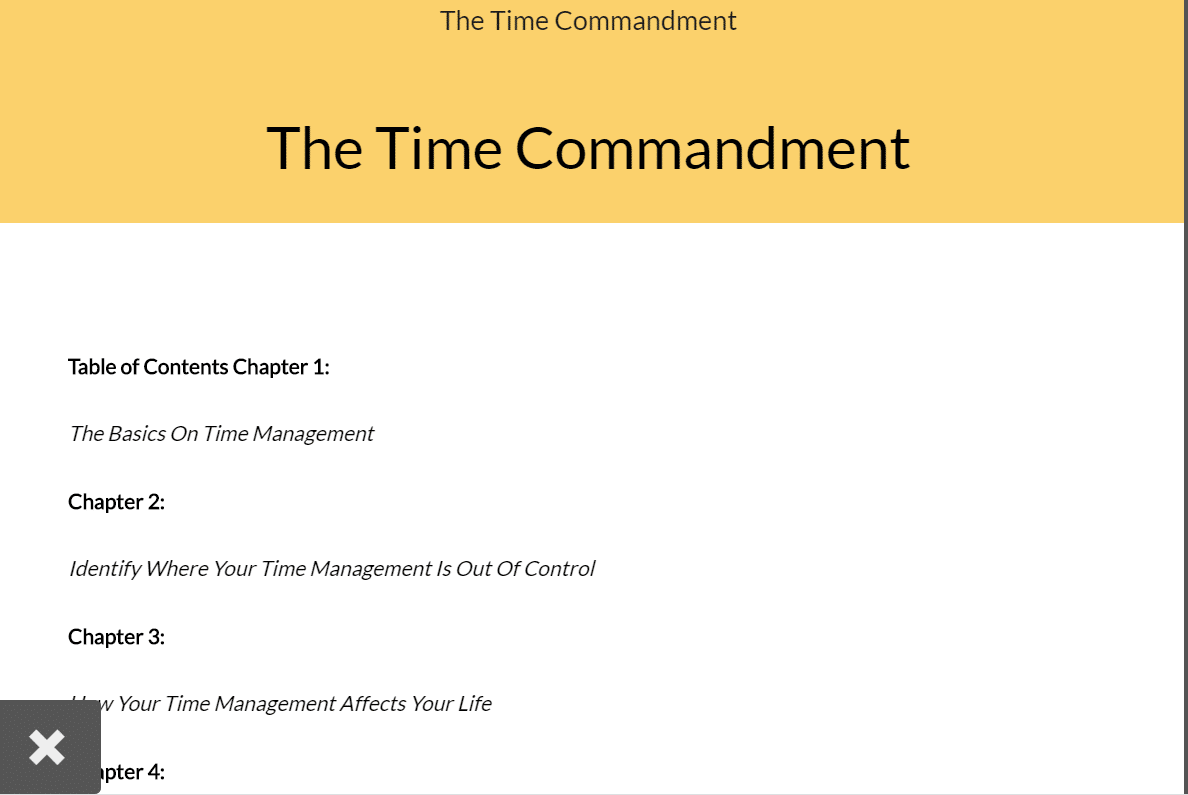 If all looks good you can export it to the options below
Mobi for Kindle
PDF
HTML
or EPUB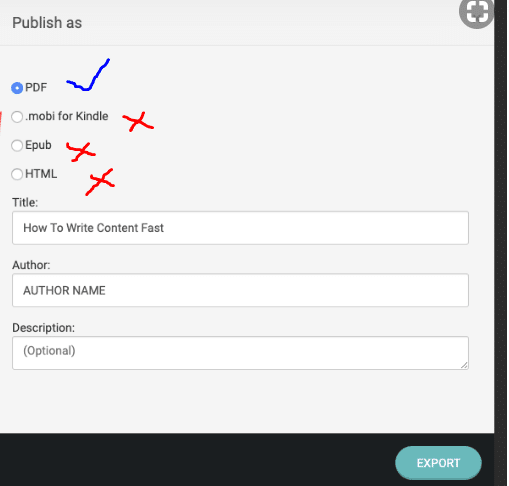 Voila and your e-book is created. You will get now a link or you can download it to your computer.

Now you can create your 3 D book cover. In step one, you choose which cover you want, and step 2 Designrr will create it and you are able to save the image on your computer.
Below is the image I only use a small cut out there are different options available.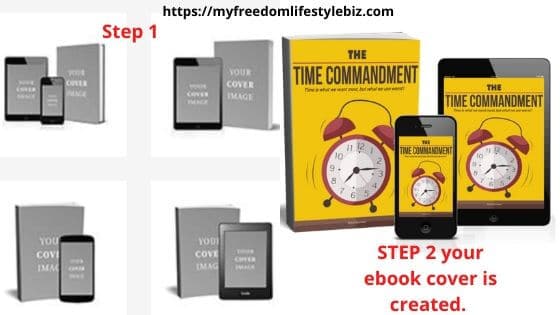 Your E-book is finish.
Pro Designrr…
Designrr has great support and when I had trouble in the beginning the answers came quickly. They also helped me in lending me a helping hand when I had trouble.
Creation of ebooks looks good and it is a benefit to have the designer software. You can easily be updating the e-books you created and keep them up to date. No one likes outdated content. It saves you time and money.
If you have a project and more people working on it you can easily communicate with them. ( Business and Premium Plan)
3 D Cover option and you can choose from different options.
It even works with content that is a bit large in memory. It works well.
Designrr saves you lots of money. You can say in 1000 of $$$$$
Cons of Designrr
The software is sometimes lagging. Save your work otherwise, you will start again.
Sometimes the page arrangement is not working when you import and you have to spend time and passion to rearrange the content.
You have to use keyboard short cuts as you can only copy and paste with the keyboard shortcuts.
Media Libary is not always aligned.
Text can get out of alignment when you do not lock it.
Limited access with different payment plans.
In General, designrr is a software that I do not like to miss as creating my lead magnets is now so much easier and updating is not anymore a hassle.

Pricing Plan for Designrr.
Lifetime Plan US$27.
Designrr has a Lifetime Plan for US$27 a great deal and you can check it out.
Even if you do use it only a few times it is a real time saver.
Standard Plan is US$29 per month.
Gives you access to 100 templates and unlimited projects.
The Pro Plan cost US$ 39 per month
The Pro Plan cost US$ 39 and gets you 200 templates and 200 cover designs.
For the Pro Plan, you have one user and unlimited books.
You can with the Pro Plan export your projects as Kindle or Mobi e-books. It comes with different features and one of them is the 3 D cover creation.
Normally if you wanted to create a 3 D cover you would need an external tool or pay someone on Fiverr.
Premium Plan
For the Premium Plan you will pay US$49 per month. You get the same as for the Pro Plan but there are more features added.
One of them is that you can also export in HTML. ( If you can or know the coding)
Plus you get the transcription for your video and podcasts. ( 4hours )
Business Plan US$99
Will Cost you US$99 a month and includes all of the business plan plus 8 hours of transcription. If you love Facebook live, you use YouTube or podcast a lot it is a great benefit and will save you money. You can also have more than one user.
If you are still undecided check it out and see how you like it. It comes with a 30 Day Money Back Guarantee.

Designrr comes with different Bonuses
The free commercial license US$ 497. The commercial license allows you to create unlimited eBooks and sell them to clients with no fees or royalties to pay.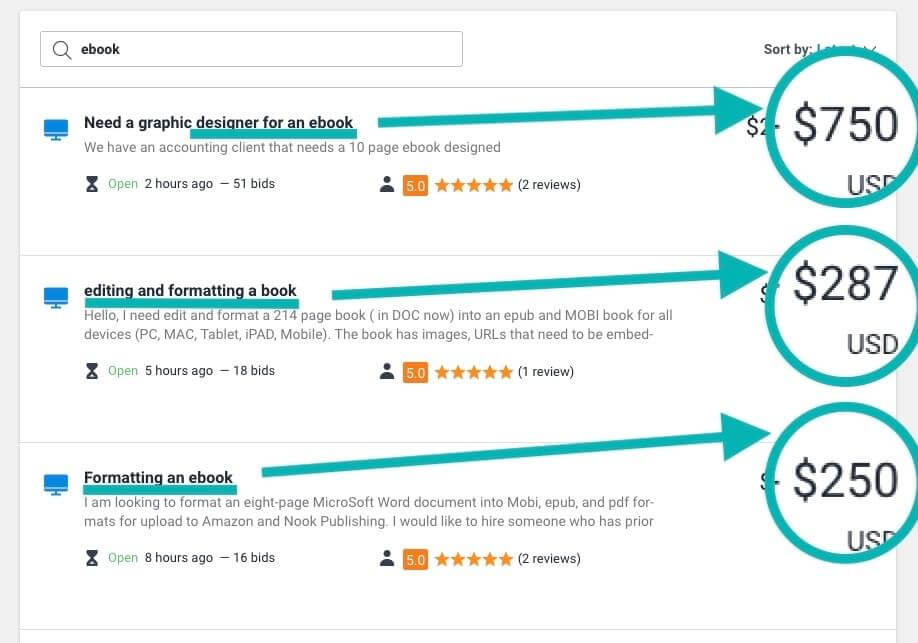 2. BONUS
FREE Marketing eBookGet the digital edition of my book: Content Marketing For Dummies

Learn how to market your ebooks and your business online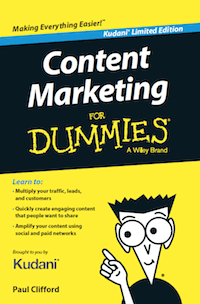 3.BONUS
FREE Facebook Community & Coaching
Get Peer support, experience and advice from our 9000 members strong community. Weekly Livestreams covering various coaching topics, software features and implementation guides.
Free Personalized TrainingSimply leave a message in the support chat.
4.BONUS
Free Personalized Training, whenever you want.
Simply leave a message in the support chat

Conclusion
If you compare Designrr to the other e-book creator tools out there , I can honestly say that Designrr even it is not perfect is easy to use for beginners and advanced marketers.
Other software tools to create e-books.
Designrr vs Canva
Another alternative to Designrr. It is hard to create a good e-book with Canva takes a lot of time.
I love Adobe Photoshop but it is overkill. Adobe Photoshop is something you must like otherwise it is hard to use.
It is expensive and will cost you US$ 49 /month if you want to export a PDF without the logo from Beacon. It is easy to use and if you can afford it a good alternative.
unfortunately only for apple products. If you are a window or android fan you are not able to use it.
This is an app and it is more for writers. A great thing is you can publish your book in over 80 languages. It is not suitable for marketers.
Designrr has for me 4 out of 5 stars.
The reason is that it has it ups and downs. It is lagging from time to time and for a great ebook creator that should not be the case.
Join Over 53,000 Customers Loving Designrr.